Third of bird species in Wales in 'significant decline'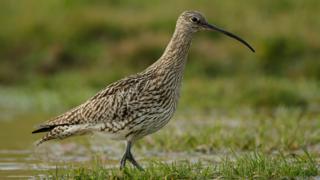 One in three types of bird in Wales is in significant decline, according to a major new report.
The State of Birds in Wales study found farmland and woodland species were especially vulnerable.
Researchers blamed loss of habitat and climate change and urged urgent conservation action.
Natural Resources Wales (NRW) said the data provided "a real health check for scientists, conservationists and decision makers".
It worked on the report with the British Trust for Ornithology (BTO), the Welsh Ornithological Society (WOS), and RSPB Cymru.
The results of annual, periodic and one-off bespoke surveys of bird species across Wales were analysed.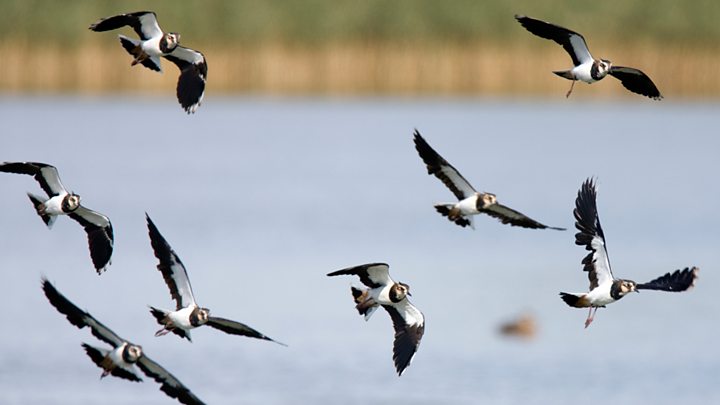 Patrick Lindley, a senior ornithologist at NRW said the key findings were "startling".
"When we look at conservation urgency we've probably never seen the like of this before in terms of what we need to do," he added.
The report found once-viable breeding populations of nightingale, corn bunting and dotterel had vanished completely from Wales.
There are concerns too about the future for breeding starlings, which have declined by 72% between 1995-2016.
Other threatened species include those that rely on farmland habitats - such as curlews, lapwings, golden plovers, black grouse, red grouse and turtle dove.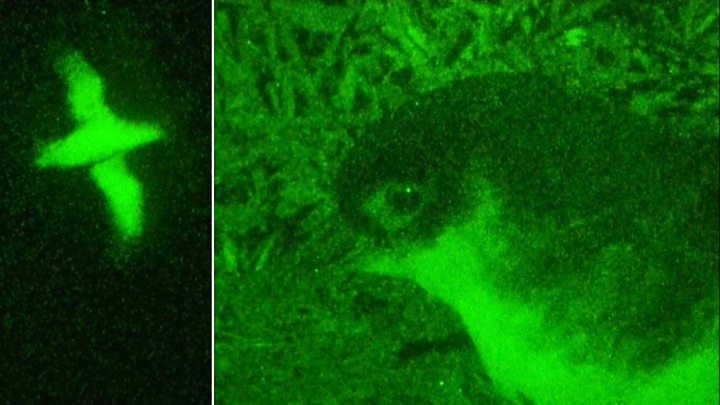 Neil Lambert, head of conservation management for RSPB Cymru said the findings should inform work to develop a new system of farm subsidies after Brexit.
"With 90% of Wales farmed, agricultural practices have a huge impact on birds and other wildlife," he said.
"Leaving the European Union provides a unique opportunity to develop new land management policies for Wales that will help farmers restore nature."
THE STATE OF BIRDS - THE HEADLINES
Seabirds were generally found to be faring better, but there are concerns that breeding kittiwakes have declined by 35% in Wales since 1986 and black headed gulls by 52% since 1970.
The report also highlighted Wales' global significance for certain seabird species - with 60% of the world's breeding population of Manx shearwater found off the coast of Pembrokeshire.
Success stories included the red kite, whose numbers increased by 386% between 1986 and 1996, while cranes bred in Wales again for the first time in 400 years in 2016 on the Gwent Levels.
Kelvin Jones, development and engagement Officer at BTO Wales said he hoped the report would help future conservation work to be better targeted.
"This is long term data that we can use to work out what is going wrong and take positive action to reverse some of these big declines
Most bird monitoring in Wales is undertaken by volunteers, who contribute over 5000 hours every year in surveys used in this report.
The authors said citizen science was playing a "crucial role" in saving Wales' species from extinction.
Rhion Pritchard from WOS explained that struggling bird populations were an indicator of wider problems within the environment.
"These birds act as the canary in the coalmine, giving us a warning that the habitat as a whole may be deteriorating - and that will affect other species as well."
THE STATE OF BIRDS - UPS AND DOWNS
FARM AND UPLAND BIRDS
Black grouse (-68%) and red grouse (-45%) have all seen a decline, as well as lapwing (-46%). Curlew (-39%, 1970-2010), golden plover (-27%) have also struggled.
SEABIRDS
As well as kittiwakes, common terns are also declining, while black-headed gulls have seen a marked decline (down 52% in 50 years). But guillemots, razorbills, puffins, Arctic terns, little terns and Sandwich terns are still doing well
BIRDS OF PREY
Peregrines and red kites are recovering but hen harriers decreased by 39% between 2010 and 2016 after earlier rises.
WINTERING WATER BIRDS
Black-tailed godwit (-73% in the last decade), grey plover (-42%), ringed plover (-32%), coot (-31%) have all seen a fall in numbers.
RARE BIRDS
There have been increases in osprey, goshawk and little egret but there is real concern about declines in choughs breeding inland in north and mid Wales since 2002. Cranes bred in Wales again for the first time in four centuries, with a pair nesting on the Gwent Levels in 2016 and fledging one chick. Bitterns bred on Anglesey in 2016 for the first time in 32 years.
SUCCESS STORIES
Red kite numbers are up 368% over the 11 year period, Canada geese (432%), Great spotted woodpecker (+180%) and ravens (+34%). Great tits (+22%) and chiff chaff (+74) are also among breeds doing better.