Employers warned over supporting workers with cancer
By India Pollock
BBC Wales social affairs correspondent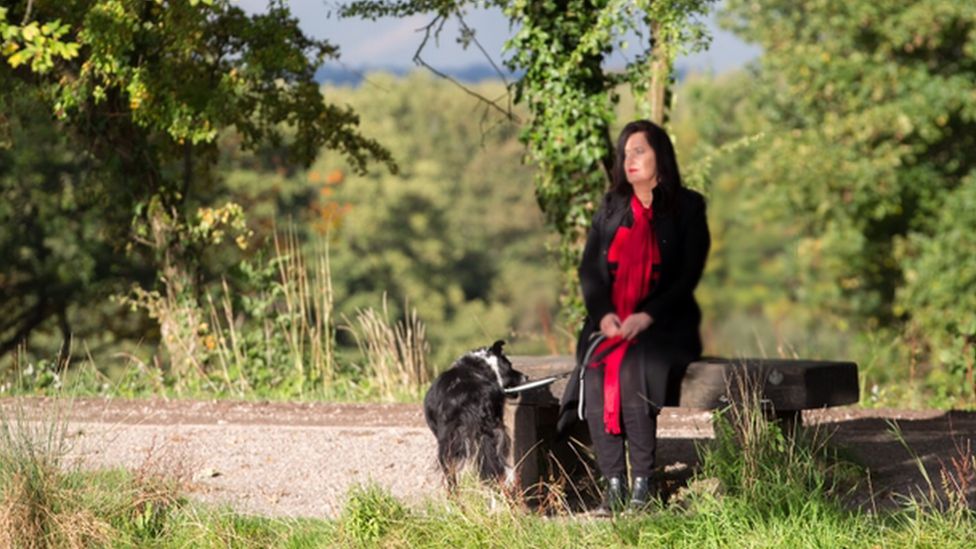 Employers in Wales could be breaking the law if they do not support people with cancer, a charity has warned.
Macmillan Cancer Support said it has seen a 'staggering' increase in the number of cancer sufferers seeking help for work-related issues.
The issues can include discrimination and even dismissal.
It says bosses must support people with cancer, which is classed as a disability under the Equality Act.
The charity said it has seen a 74% increase in calls from cancer patients in the UK who are facing issues at work.
It received 1,711 calls to its work support service between 2017 to 2018, compared to 982 calls in the previous 12 months.
Cathy Simms, from Monmouthshire, was diagnosed with bowel cancer in 2012 when she was 44.
She started a new job in the design sector less than a year after major surgery but said work became "horrendous" once her new employer found out.
"Getting time off for medical appointments was a challenge," she said.
"I was made to work extremely long hours - sometimes 70 hours a week, given impossible deadlines and told my salary would be £5,000 less than what had been agreed when I was given the job.
"It was really upsetting as I'm very passionate about what I do and I just wanted to be treated normally and get on with the job."
An employment tribunal found her bosses had discriminated against her.
However Ms Simms, who had two teenage children at the time, said the two-year legal process was 'worse' than the cancer itself.
"I had a breakdown and found it incredibly difficult to get back on my feet again," she said.
"My confidence was at an all-time low, I felt like I was made to feel incompetent and I don't know how I did it, really."
Richard Pugh, head of services for Macmillan Cancer Support in Wales, said many bosses still have misconceptions about employees with cancer.
"More and more people are being diagnosed with cancer. Many of those will be of working age, where returning to work is not a luxury but a basic necessity," he said.
"The rise in calls to our helpline is staggering. It shows just how vital it is that people with cancer, and their employers, can access the right support and advice to help people with their choices around work."
Ms Simms has since set up her own retail design business and has recovered from her cancer.
"I want to raise awareness for people who are treated badly by their employers when they have a cancer diagnosis," she said.
"I didn't dream of owning my own business and this year, I won an award."