Dead woman's friction burns 'from sex', murder accused says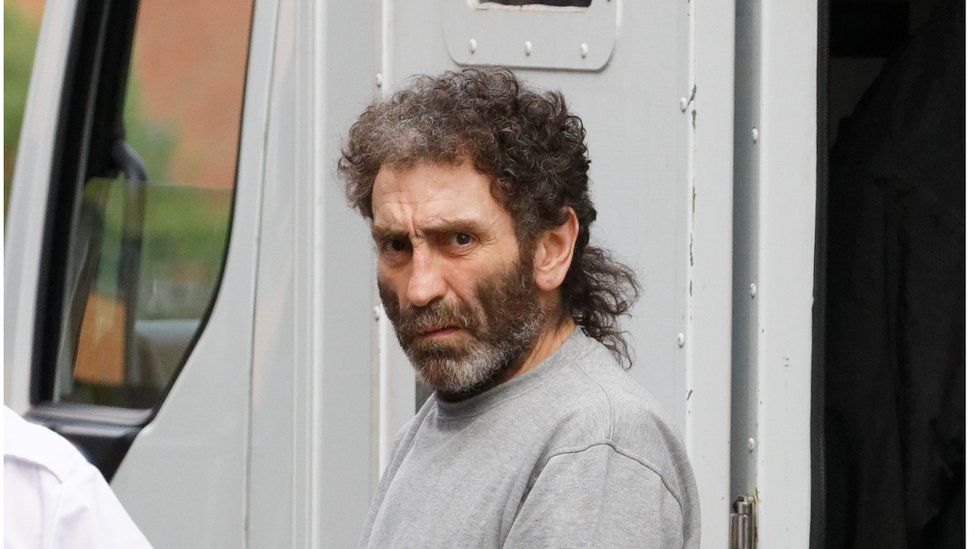 A man accused of killing his partner has said friction burns on her face were caused by sex.
Simon Winstone, 50, denies murdering Michelle "Denise" Rosser, 38, at her home in Bedlinog, Merthyr Tydfil, in May.
Ms Rosser died from "catastrophic injuries" to her head, stomach and chest - including 28 rib fractures and a ruptured kidney.
Mr Winstone claims Ms Rosser was killed while he slept in the same room.
When asked to explain her facial injuries, Merthyr Tydfil Crown Court heard Mr Winstone told police: "They were friction burns from the carpet when we were having sex last night."
The pair had been heard arguing by neighbours the day before Ms Rosser's death, with Mr Winstone locking her out of the house and pushing her into a bin, the court heard.
Michael Jones, prosecuting, said neighbours also heard "screaming and yelling" and that the pair had endured a "turbulent" and "volatile" relationship.
The next morning, Mr Winstone was heard shouting "she's gone, she's gone" and was found by police cradling Ms Rosser's dead body.
The court heard Mr Winstone also told police: "Last time I saw her, she was alive and awake. I woke up and she was at the bottom of the stairs.
"I did try and shake her but there was no response. She was blue in the face."
Mr Winstone said the front door was not locked and the lock had been removed. He claimed Ms Rosser either fell down the stairs or was beaten to death by someone else.
Ms Rosser previously survived an attack by three men which left her blind in her right eye.