Actor Matthew Rhys on why he is teaching his son Welsh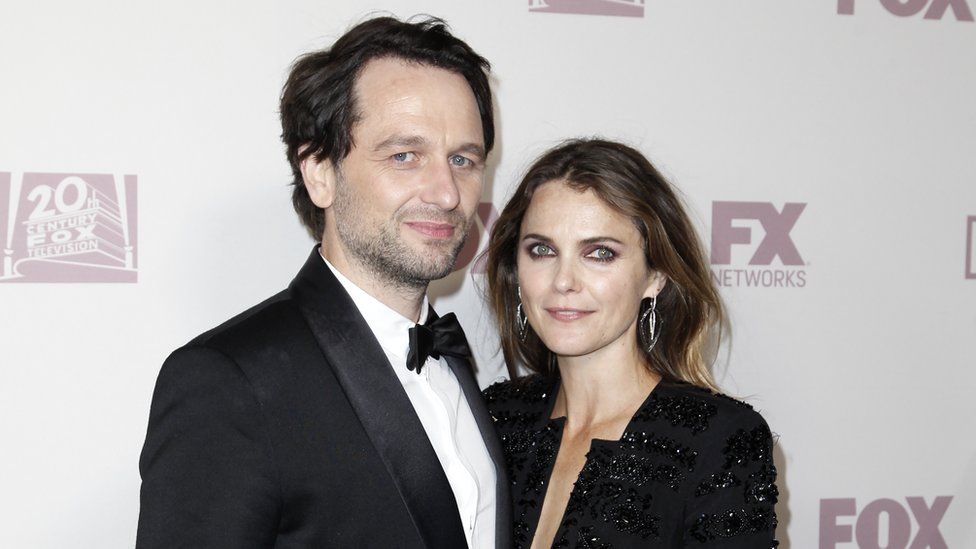 Actor Matthew Rhys says he speaks only in Welsh to his US-born young son in the hope he will understand the language for life.
Cardiff-born Rhys, 44, who lives in New York with his family, joked he plans to "force" him to embrace Welsh culture.
He and partner Keri Russell had Sam, two, after meeting on the set of The Americans in 2013.
"I speak to him solely in Welsh," he told the Radio Times. "He can answer and understand at the moment."
In September, Rhys's own accent surprised fans who took to Twitter expressing shock at hearing his native tones after he gave a speech to accept an Emmy for his role in the Cold War drama.
Rhys said he also wanted his son to support Wales' rugby team in the annual Six Nations competition.
"How much he'll speak or retain when he goes to school I don't know, but what I hope is that I can continue to speak to him in Welsh and then he'll understand for life," he said.
"The one thing I do know is he will need a crash helmet for the amount of banging into his head he's going to get about the part of him that's Welsh.
"He'll probably resent me for the amount of Welsh I'm going to force upon him."
Rhys, who appears in period drama Death And Nightingales, a BBC Two adaptation of Irish writer Eugene McCabe's novel later this month, also spoke of his sadness at leaving home from the age of 18 to pursue his career.
"I was traumatised by leaving Cardiff. This word 'home'... Listen, if melancholy was an Olympic sport, the Welsh would be gold medallists," he said.
"The Welsh have this impressively rose-tinted mythical idea of what home is. Especially for those who leave.
"For me Wales is now this place of unicorns and druids, in a way - a place I know I'll never return to."