Eluned Morgan wants to give £1,000 to jobless entrepreneurs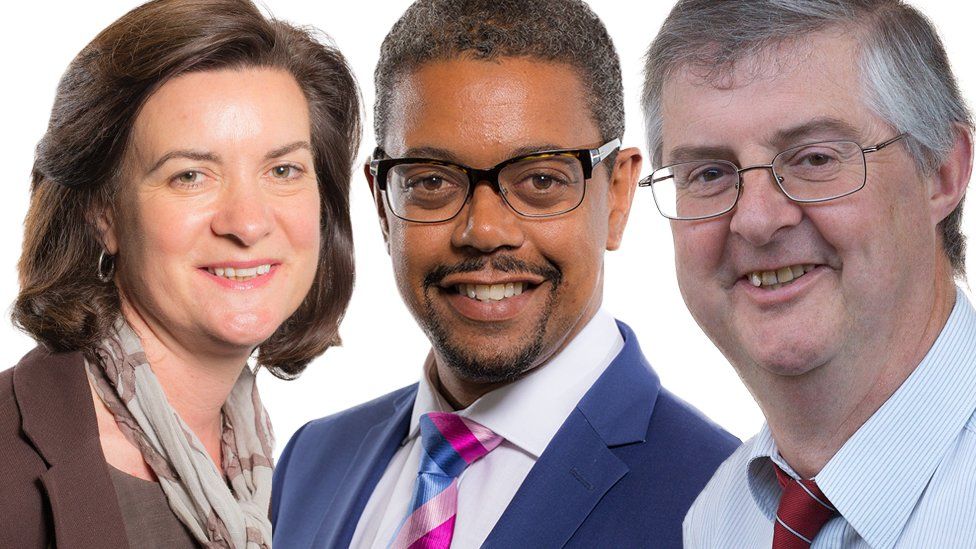 Unemployed people could be given £1,000 to kick-start their own business if Eluned Morgan becomes first minister.
She wants to create "economic superheroes" and make Wales the best place in the UK to be self-employed.
Ms Morgan is competing with Mark Drakeford and Vaughan Gething to take over from Carwyn Jones.
Ballot papers are set to be returned by 3 December, with the next first minister and leader of Welsh Labour announced three days later.
"I've met some really dedicated individuals for whom self-employment is a life-changing, modern-Wales marvel and we really must be investing in more of these up-and-coming economic superheroes," she said.
The Welsh language minister said self-employed workers now account for about 14% of Welsh jobs and she wants to see that figure rise further.
"In the US, estimates position 40% of workers self-employed in some way in two years' time or less," she added.
"We have the chance to pump-prime a young, new, optimistic economy that all too often has to slog away in isolation under the radar."
Ms Morgan wants her scheme to offer new prospects, with the once-mighty manufacturing sector now only employing 9% of the workforce.
She said: "I would like to make Wales the best place in the UK to be self-employed."
Under Ms Morgan's plan, under-25s would be offered a one-off £1,000 payment after presenting a sound business plan for starting their own company.