Ofcom Wales 'has little influence' on Radio Ceredigion decision
By Huw Thomas
BBC Wales arts and media correspondent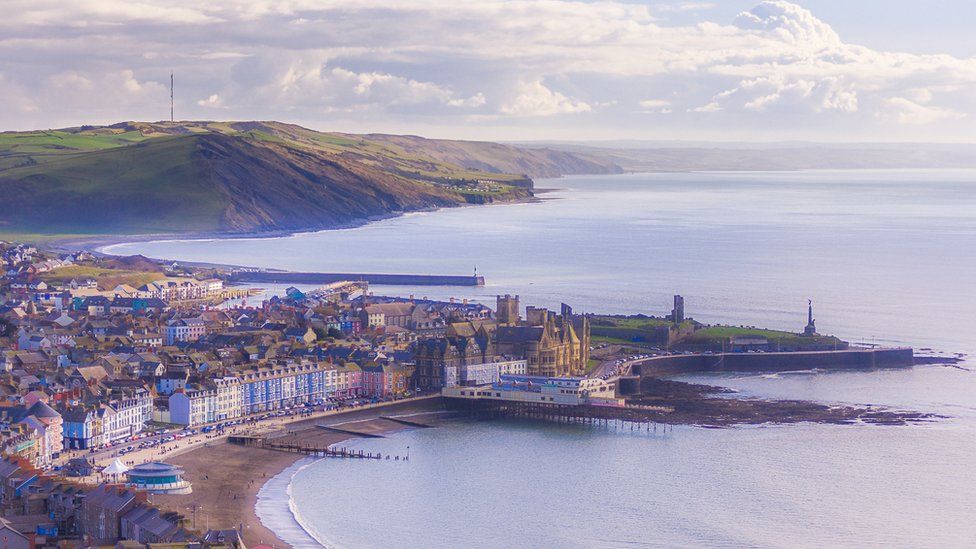 The new director of Ofcom in Wales has said she has "little influence" over a decision which could see Radio Ceredigion close.
Eleanor Marks accepted a new application for Radio Ceredigion's FM frequency had committed only to a "Welsh-in-character" service.
Radio Ceredigion broadcasts music and speech programmes in Welsh and English.
Its owners have asked Ofcom to let them broadcast Nation Radio on the station's frequency instead.
They are the only applicants for the FM licence.
Ms Marks, who began her role in September, appeared before the Assembly's culture and communications committee.
Asked by Conservative AM David Melding if removing Welsh-language content from the Radio Ceredigion service was "in keeping" with the cross-party ambition to reach a million Welsh speakers by 2050, Ms Marks said the broadcasting regulator could not stipulate the wording of individual applications to run radio services.
She added: "As I understand it there is only one applicant for the licence in that area. There is little influence that we can do on what is in that application, and what may get approved."
Nation Broadcasting chose not to automatically renew its FM licence for Radio Ceredigion last year, instead submitting a new application which commits to deliver "a distinctive Welsh-in-character service".
However, the FM frequency will simply act as a relay service for the existing Nation Radio service which contains no Welsh-language programmes.
In a statement after the hearing, Nation Broadcasting's managing director Martin Mumford said: "Radio Ceredigion Limited has followed the procedures laid down by Ofcom to apply for a licence to continue broadcasting across Ceredigion into the long term...
"The service we propose to bring to Ceredigion, namely Nation Radio, can already be heard on air across the majority of Wales.
"We look forward to hearing the outcome of our application in due course."
Related Internet Links
The BBC is not responsible for the content of external sites.