Next First Minister 'must remove blocks to change'
By Brian Meechan
BBC Wales business correspondent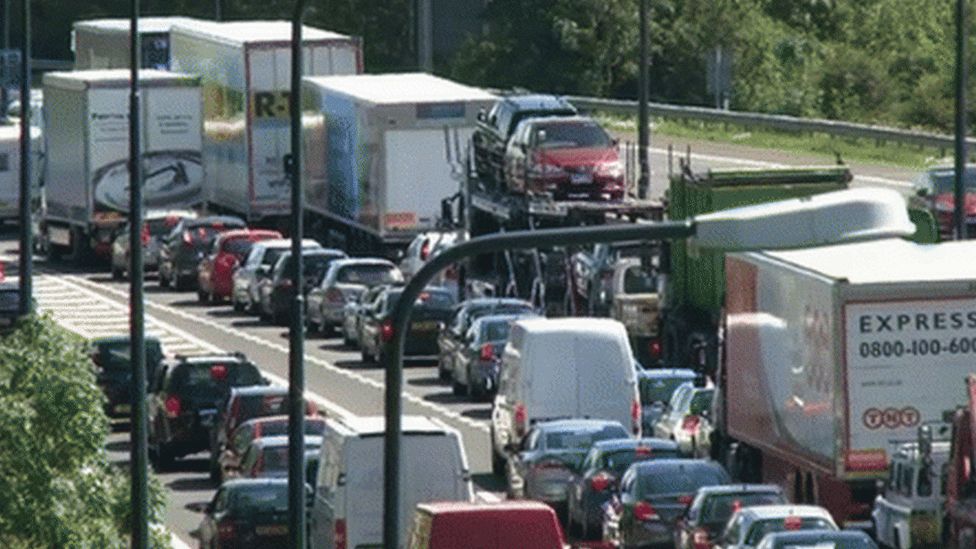 The next First Minister must "remove the blocks that are frustrating the pace of change" on projects such as the M4, according to CBI Wales' director.
Ian Price said the Welsh Government has also been too slow on delivering a reduction in the number of councils and has not successfully tackled issues such as poor productivity.
In a new report, the CBI also calls for reduced taxes to be considered.
The Welsh Government said it was for the leadership candidates to respond.
A report from the business body calls for a "more nimble, efficient and effective Welsh Government" and an "honest and open dialogue about past successes and failures".
The measures suggested include:
better preparation for automation
a New Zealand-style "productivity commission"
considering the evidence on varying income tax rates and looking at "innovative" approaches "that would reduce rates and grow the economy"
a commission to tackle poor productivity
more flexible qualifications and apprenticeships, and
a bigger role for the Development Bank of Wales to give it more responsibility over advice to businesses as well as funding.
Ian Price, CBI Wales director, said the next first minister needed to review the decision-making process in government.
"A change of first minister is the right time to look afresh at the Welsh Government's ability to deliver change.
"With the devolution of income tax, only by growing our economy will Welsh Government get the additional revenue to enable it to invest in our much loved public services."
The three Labour leadership candidates were asked for comment.
Mark Drakeford AM said he had published a detailed manifesto, which included creating a law to put ethical employment and "the pursuit of equality" at the core of policy delivery.
He also said he would focus on Welsh firms and use the Development Bank for Wales to invest for the long term.
Vaughan Gething AM said the current ambiguity within the leadership contest on a number of topics such as the M4 relief road and support for Wylfa B "isn't washing with our membership, businesses or the public...".
He added that "doing nothing" was not an option on the M4 and clarity was needed on their support for Wylfa B.
Eluned Morgan AM had not responded at the time of writing.