Prince Charles to share birthday celebrations with Barry man
By Colette Hume
BBC Wales News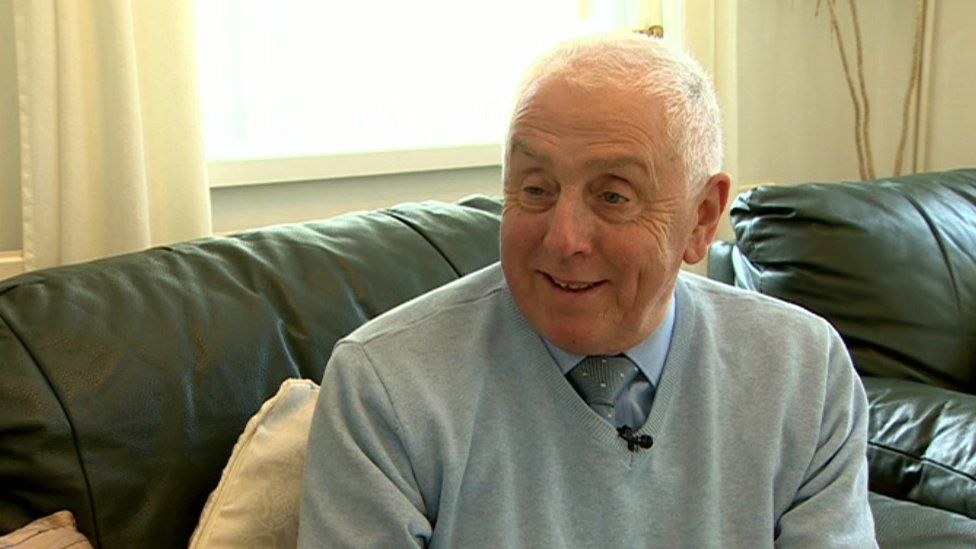 A man born an hour and a half before Prince Charles will be one of 70 guests joining the heir to the throne for his 70th birthday celebrations in London.
Malcolm Selley, from Barry, Vale of Glamorgan, will share his birthday with the Prince of Wales at a royal tea.
Mr Selley's birth was front page news in the Barry and District News and his parents received a food hamper from the future Queen, Princess Elizabeth.
He said he was looking forward to the celebration "very, very much".
Each of the 70 invited guests, who can also bring a plus one, were born in 1948, but Mr Selley has the special privilege of sharing the exact same date as Prince Charles.
"I always used to remember the National Anthem was played on the radio on my birthday," he said.
"I thought it was for me until my mother explained that it wasn't."
It was not the only birthday bonus Mr Selley received. His parents were sent a hamper from Princess Elizabeth of sought-after foods from across the Commonwealth, including bacon, cocoa and chilli con carne, despite post-war rationing still being in place in 1948.
However, his father Fred, was not so excited about his son's birth coinciding with the new prince, with the Barry and District News saying he had "very little interest" in the royal birth.
"He was a proud father, I think," Mr Shelley said. "I was the apple of his eye."