Mid and West Wales school standards body progress row
By Bethan Lewis
BBC Wales education correspondent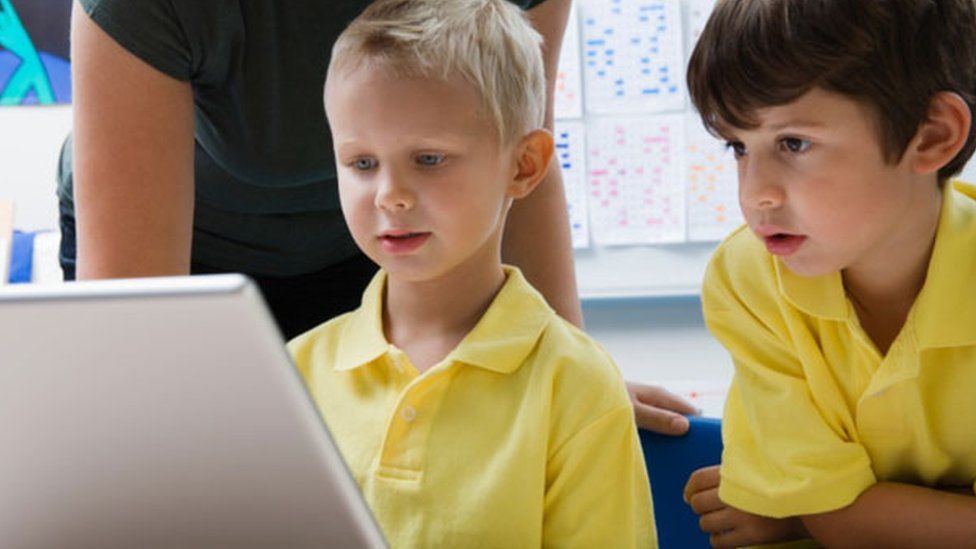 The performance of a body in charge of driving up school standards in mid and west Wales has led to a row.
Councillors have warned that schools risk being left behind without improvements to regional body Education Through Regional Working (ERW).
One council has threatened to withhold its £40,000 budget contribution if problems are not addressed.
ERW said it was putting in place a plan to address the issues.
The Welsh Government also said one of its officials had been loaned to ERW to "support the organisation".
It is one of four regional bodies and its officials work with schools across Neath Port Talbot, Swansea, Carmarthenshire, Pembrokeshire, Ceredigion and Powys.
The four regional consortia were set up in 2012, pooling councils' resources to boost standards in schools and distributing grants such as the Pupil Development Grant.
A letter sent from a scrutiny committee of councillors from all six local authorities mentions a "lack of progress" with reforms, and calls for "a clear timetable and action plan.... as a matter of urgency."
It says the structures to successfully implement the new curriculum "appear to be either inadequate or absent".
"The timetable for the roll-out of the curriculum moves on apace and we cannot allow our region to be left behind", it said.
A letter after a previous committee meeting in March, attended by Education Secretary Kirsty Williams, said she believed ERW was "in danger of letting down the children of the region unless improvements start to be made".
A Welsh Government spokesperson said it had "raised concerns around their structure and governance" in a meeting in March.
Meanwhile, one council said it was considering all options, after it emerged that it was with-holding its share of local authority funding for ERW.
Neath Port Talbot Council said it had "a number of concerns" about ERW's work with schools, and is working to address the issues
A spokesperson said "the needs of our pupils and the schools they attend must be paramount and we will act decisively if we believe that this is being compromised in any way".
He added "Where regional working is not effective, we have a responsibility to challenge and change its practice, particularly when we are being told so in no uncertain terms by our schools".
An ERW spokesman confirmed that previous managing director Betsan O'Connor left her post to work on a project on small and rural schools.
"As a result, Geraint Rees, a former head teacher and Welsh Government adviser, was appointed to oversee the day-to-day management of ERW," he said.
"We are putting in place a plan to address the issues raised and Geraint will be working closely with the directors to make our regional collaboration covering south west and mid Wales the most effective in Wales."
Related Internet Links
The BBC is not responsible for the content of external sites.