Penderyn Whisky cash boost for Swansea Copperworks project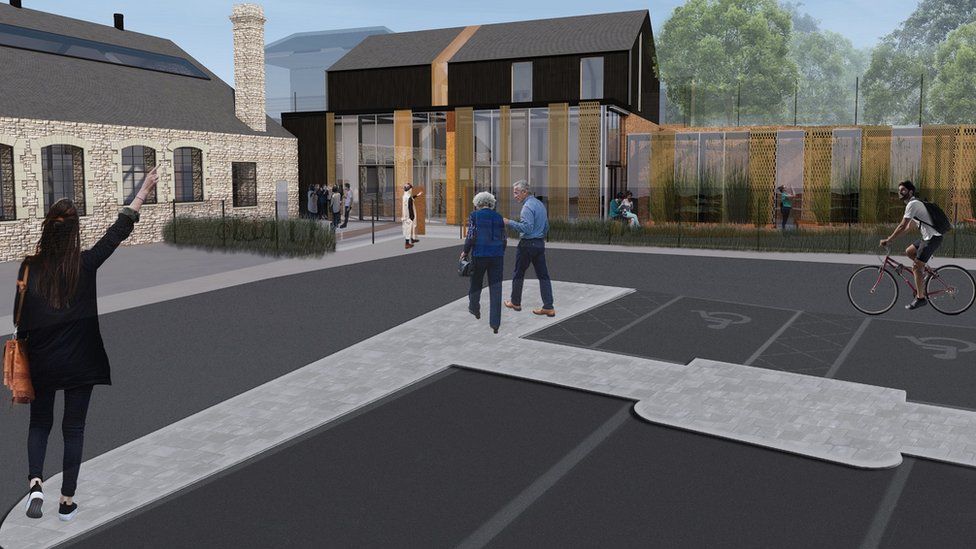 Whisky firm bosses can raise a glass in celebration - after securing funding to revamp a historic site in Swansea.
Penderyn Whisky wants to turn the Powerhouse building at the Hafod Morfa Copperworks site into a new distillery and visitors' centre.
The scheme to redevelop the 19th Century site has been awarded a £3.56m grant from the National Lottery.
The Aberdare firm's owner, Nigel Short, estimates the new facility could attract 100,000 tourists a year.
Swansea Council leader Rob Stewart described the development as "exciting".
He said: "This exciting scheme will create jobs, attract visitors and boost the on-going regeneration of the River Tawe corridor.
"We're determined to work with partners to maximise the river's potential to develop housing, walks, restaurants, water-based activities, landing stations and boat trips between the city centre and the Liberty Stadium."
In its 19th century heyday, Swansea became known as "Copperopolis" for its global web of copper trading connections.
But the 12.5-acre site, home to Grade II listed buildings, has lain dormant for decades - something which council bosses hope to change.
The revamped site would allow Penderyn Whisky to expand, while keeping its current base near Aberdare.
Mr Short said: "These plans are incredibly exciting for us as a business and for Swansea as a forward-thinking city."