Cardiff testicle grab teacher Helen Evans banned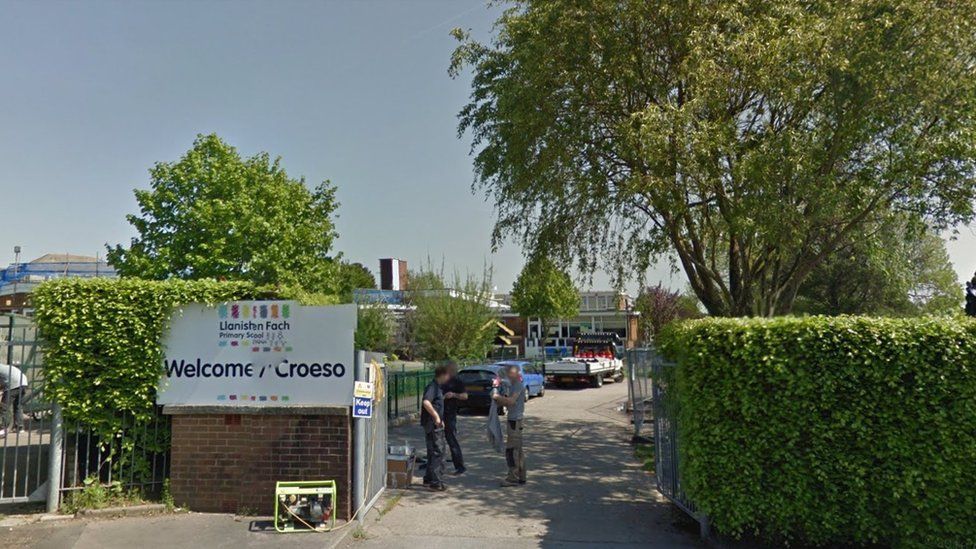 A teacher who grabbed the testicles of a colleague at a school disco has been banned from the profession for two years.
The teacher at Llanishen Fach Primary School in Cardiff was described as a bully by colleagues.
ECW panel chairman Steve Powell said there was no evidence of any regret or remorse and she has not apologised.
He added: "This was not a momentary lapse. The cases were wide-ranging and covered a three-year period [between 2012 and 2015].
"Ms Evans' actions had affected colleagues and her conduct had a detrimental effect on the progress of learners."
He did not immediately report it, but Ms Evans was suspended in April 2015 after the issue was raised and reported to police.
Her arrest and the subsequent police investigation delayed an internal inquiry before Cardiff council referred the matter to the EWC in May 2016.
Mr Powell said although the incident was not sexually motivated it could be described as a "sexual assault. and the colleague subsequently left teaching.
He added: "It was a serious departure from the personal professional standards expected".
Ms Evans also brought an unspecified snake into school without carrying out a risk assessment and into the class of a teacher with a "widely known" phobia of the animal.
The list of cases found proven also included calling two colleagues as "dumb and dumber" when they walked into a meeting room.
She also failed to properly mark and document pupils' work, included phrases such as "wicked babes" on school reports and bullied co-workers.
However, an allegation of dishonesty against her was found not proven, with the panel saying her behaviour was part of "a wider pattern of insubordination".