Crematoria shortage leading to 'rushed funerals'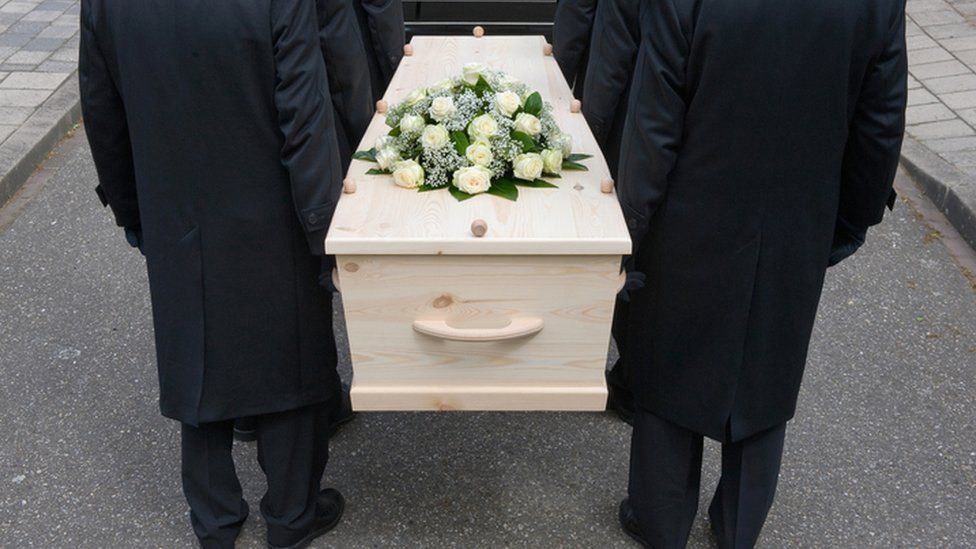 Mourners face rushed funeral services and a "conveyor belt" experience amid a shortage of crematoria, a report says.
Research by funeral provider Dignity found eight crematoria in Wales offered services of no more than 30 minutes, although three of them disputed this.
Four in 10 Welsh people who had organised a cremation felt the experience was like being on a conveyor belt, the report found.
Despite this, one Welsh crematorium was one of the top 20 best performing.
Dignity surveyed 2,022 people across UK, who had arranged a cremation funeral in the last three years.
One person quoted in its report said: "When we got there, there were people coming out from the earlier one…and at the end there was another waiting to be done.
"So it was like: 'Get out of the chapel now'. Afterwards we were standing around talking and you really don't want to leave."
Harvey Thomas, chairman of the Cremation Society of Great Britain, said there should be a minimum of 45 minutes per service.
"It's essential...that we recognise that the only time we ever meet people is when they are feeling terrible," he said, adding an hour per slot should be the goal for everybody.
He said funeral directors should attempt for the people coming out not to run into the people coming in.
Westerleigh, which operates Aberystwyth Crematorium, Llanelli Crematorium and the newly opened Langstone Vale Crematorium, said standard funeral service slots at its crematoria were for an hour.
"This would typically allow for a 30 minute service, with 15 minutes before the service for mourners to be seated in the chapel and 15 minutes after the service," the group said.
"This would typically mean that there are approximately 30 minutes between the end of a service and the start of the next service which ensures that families do not feel that there is a 'conveyor belt' experience."
Coychurch Crematorium said while it had 30-minute slots, that was the minimum time.
But until new crematoria are built, "there is nothing that can be done about this", Mr Thomas warned.
"I'd love to see another five to 10 crematoria in Wales," he said.
But building them can take between two and 15 years, depending on planning permission, he added.