Jehovah's Witness elder jailed for child sexual abuse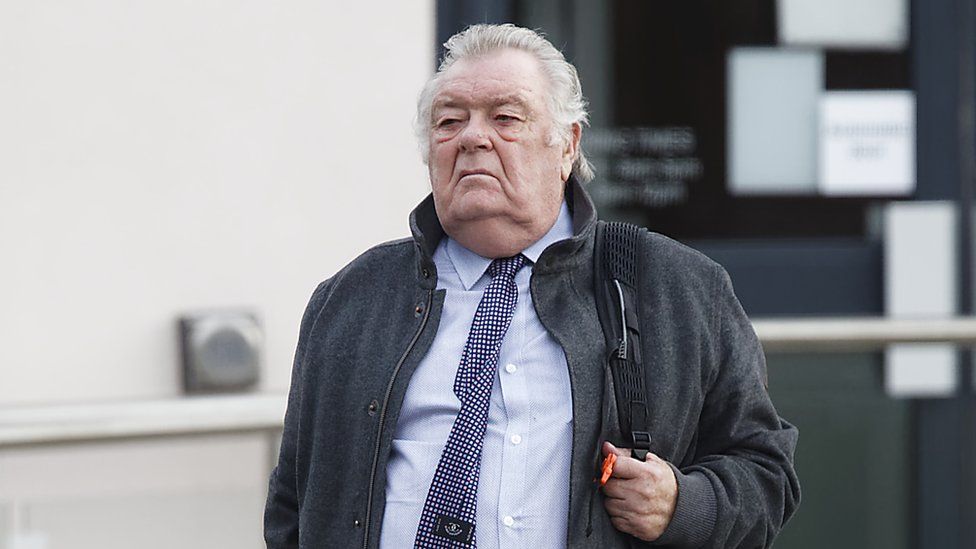 A Jehovah's Witness elder has been jailed for five years for sexually assaulting a "terrified" schoolgirl.
Brian Jenkins, who is now 75, groped the girl when she was aged between 12 and 14, while she was part of his congregation in Brecon, Powys.
Jenkins, from Redditch, Worcestershire, was found guilty of six charges of indecent assault dating back to the 1970s at Merthyr Tydfil Crown Court.
Sentencing him, the judge said Jenkins had displayed "breathtaking arrogance".
During a three-day trial, the court heard that Jenkins had assaulted his victim while on missionary work, at bible classes and at swimming lessons in Brecon.
The jury was told he sent her older brother to knock doors at farms and rural properties, while he assaulted her on the back seat of his car.
The girl reported Jenkins to two other elders, a doctor and an ex-police officer, but she said they just "grinned".
Now aged 58, she told the jury: "I'm angry at Jehovah's Witness elders and the governing body for the lack of protection they provide to children.
"There is no safeguarding. They do not report it to the authorities because they want to deal with it in house."
She said was left "terrified".
"I was a young girl, I felt ashamed and embarrassed. I didn't have the power or the words to avoid it."
Jenkins claimed the girl made up the allegations because she had a grudge against the Jehovah's Witness religion.
He described himself in court as "a helpful bloke who wanted to teach young people to swim".
The court heard Jenkins was jailed for 21 months at Worcester Crown Court in 1991 for a series of similar sex offences.
It took the jury just an hour to deliver unanimous guilty verdicts on each charge.
Sentencing Jenkins, Judge Daniel Williams told him that even though more than 40 years had passed, his victim "lives with the consequences of your actions every day of her life".
He was told he must register as a sex offender for life.
Related Internet Links
The BBC is not responsible for the content of external sites.