Teacher grabbed testicles of colleague at school disco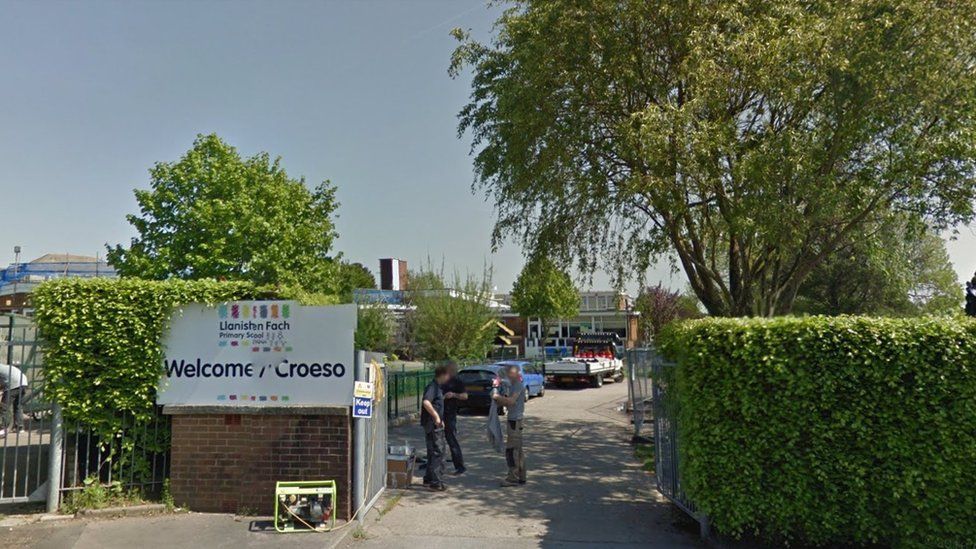 A teacher who grabbed a colleague by his testicles has had a string of unacceptable professional conduct allegations found proven against her.
Helen Evans ripped open the man's shirt and grabbed his groin at a school disco.
Her actions followed a parent and teacher evening in May 2013.
At an Education Workforce Council (EWC) hearing, the "sexual assault" was one of a number of cases of misconduct found proven.
Ms Evans, a teacher at Cardiff's Llanishen Fach Primary School, also brought a snake into class and failed to properly document pupil progression.
The hearing was told the police looked into an allegation of sexual assault but the Crown Prosecution Service decided not to take the case any further.
Ms Evans, who has 22 years of experience, was initially suspended in April 2015 but her arrest and subsequent police investigation delayed an internal inquiry before Cardiff council referred the matter to the EWC in May 2016.
The hearing was told she "did not dispute" the allegations made against her by the colleague who left the school and the teaching profession shortly after citing Ms Evans's behaviour as the main reason.
Chairman of the ECW panel Steve Powell said although "this could be appropriately described as a sexual assault", an allegation that her actions were sexually motivated was found not proven.
Instead, the complainant said it was her way of "getting one up" on him and "exerting control".
Ms Evans also brought an unspecified snake into school without carrying out a risk assessment, and into the class of a teacher with a "widely known" phobia of snakes.
The primary school teacher also referred to two colleagues as "dumb and dumber" when they walked into a meeting room.
In total 17 allegations of misconduct were found proven.
These included her failure to properly document pupil progress, including phrases such as "wicked babes" and "loving it dude" on school reports, and bullying conduct towards co-workers.
However, an allegation of dishonesty against her was found not proven, with the panel saying her behaviour was instead part of "a wider pattern of insubordination".
The hearing continues on Thursday.