Wrexham men 'threatened girls, 15, for sex'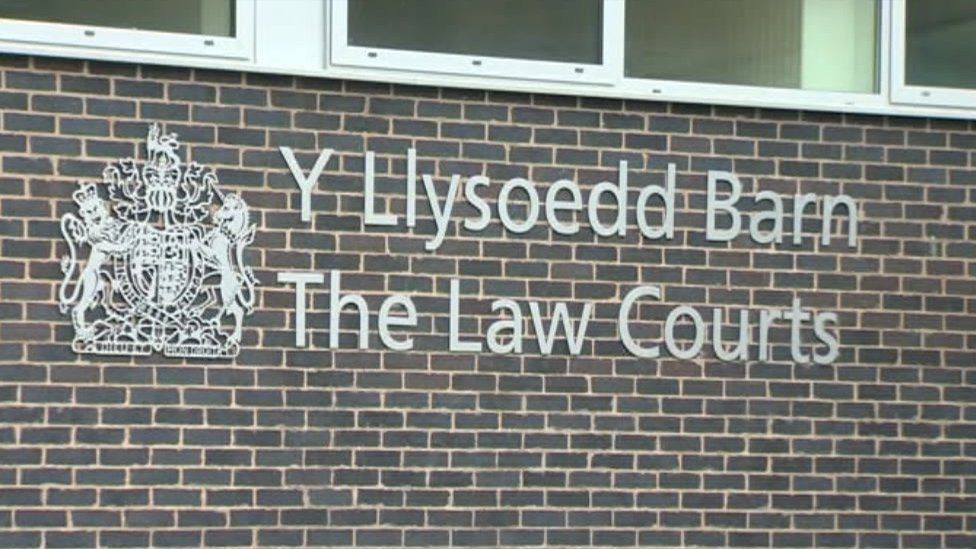 Two 15-year-old girls were threatened with being left in the middle of nowhere if they refused to have sex with older men, a court has heard.
The girls were allegedly picked up from a children's home near Wrexham, taken to hotels and given alcohol between December 2011 and April 2012.
John Delaney, 33, denies rape, sex trafficking and sexual assault.
John Purcell, 31, and Todd Wickens, 28, deny rape and trafficking charges. John McGrath, 27, denies rape.
Mold Crown Court heard evidence from one of the two alleged victims on Wednesday.
The woman described to the court how on one occasion she was having sex with Delaney in the bathroom of a hotel in Chester when she saw her friend being gang raped by up to five men while she was visibly drunk.
When she intervened they turned their attention to her and raped her, she said.
She said that if they refused sex they were told they would be left in the middle of nowhere and have to walk home, or they were separated and told they would only be reunited if they agreed to sex.
The woman said that all men knew their ages and that Mr Delaney would pretend to be jealous if other men tried to have sex with her.
"I think he was playing head games as if he cared about me," she told the court.
She said they would be taken to hotels with rooms far away from the main desk so staff would not notice how many men had arrived.
Cross-examined, the woman denied she has pretended to be older on social media and denied ever telling Mr Delaney that she was 19-years-old.
She told the jury she had broken down crying in front of staff at the children's home after coming back from nights with the defendants.
"They knew I was spending time with travellers," she said, but she said she never told them the extent of what was happening because she was "ashamed".
The court heard claims on Tuesday that the four men, who are all members of the travelling community, used the girls as a "sexual resource for their own gratification".