Llanerch pit disaster: Memorial in Abersychan approved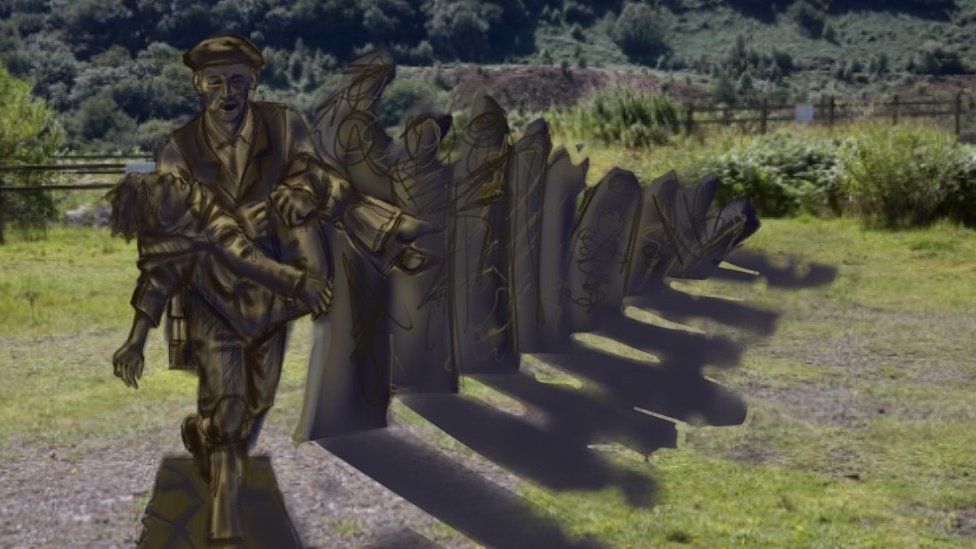 A memorial to 176 men and boys who died in a 19th Century colliery explosion has been given the go-ahead by Torfaen councillors.
A black brick plinth will be unveiled in Abersychan at the site of the Llanerch pit disaster of 1890.
The idea came about following a service to mark the 125th anniversary in 2015.
Carol Watkins, of the Friends of the Llanerch Memorial Fund, said the group was "overjoyed" to win approval for the idea, having raised £12,000 so far.
The first phase of the project will see a black, brick plinth with the names of those killed engraved in stainless steel in front of the former shaft at the pit.
It is planned to be unveiled in time to coincide with the 129th anniversary of the disaster on 6 February 2019.
The memorial will also include the names of five miners who died in an underground explosion at the nearby Glyn Pits, Pontypool, two weeks earlier on 23 January 1890.
The second phase of the tribute includes making life-size wooden sculptures, including one of a man carrying a young boy away from the pit, in time for the 130th anniversary in 2020.
Ms Watkins said the aim was to "raise awareness about the terrible debt we owe these miners".
"You will be surprised how many people know nothing about it," she said.