Wrexham town centre flats to boost Henblas Square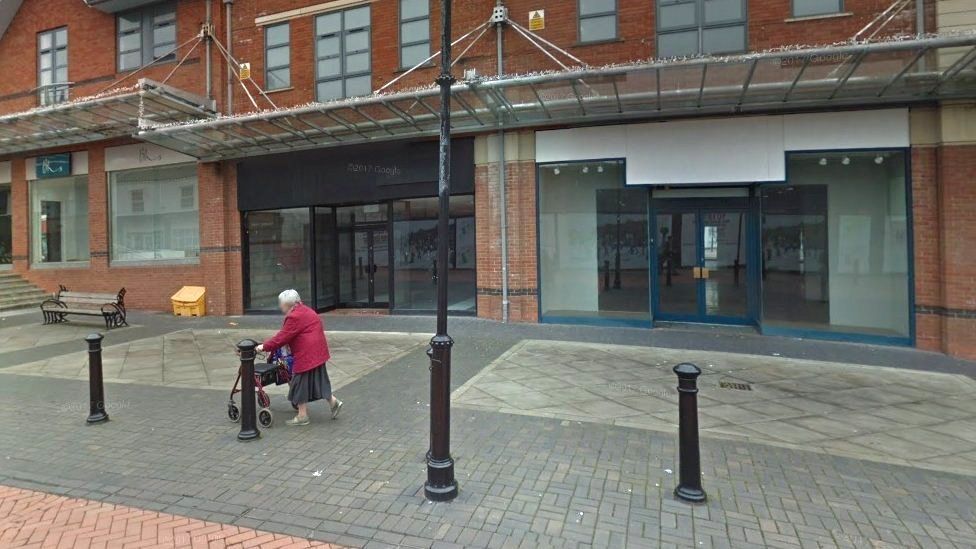 A deserted shopping precinct in Wrexham town centre could be boosted by plans to create more than 50 new apartments.
Henblas Square used to be home to major retailers including BHS but is now largely empty.
Planning agent David Marjoram said the scheme to convert office space above the vacant units into flats would help to rejuvenate the town.
Wrexham council leader Mark Pritchard hailed it as an "important" development as councillors gave it their backing.
The housing plan comes as Manchester-based MCR Property - which bought Henblas Square in 2017 - tries to find new tenants for the shops.
"It will bring a large, well-established building in the town centre back into use on the first floor," he said.
"The principal benefit of development in this instance is bringing more residents into the town centre."
Alun Jenkins, one of the councillors representing the town centre, said it would be "swamped" by cars with no parking spaces allocated for the flats.
However, planning officers said the site was in a "highly sustainable" location with close transport links and several public car parks nearby.
Councillors voted to support the application by a large majority, subject to the developers creating affordable housing at the site or paying for it to be built elsewhere.
The nearby Eagles Meadow shopping centre - which opened in 2008 - has also been hit by the downturn in high street trade, with a string of national chains closing their doors there in recent months.
Related Internet Links
The BBC is not responsible for the content of external sites.