Pembrokeshire seal pup numbers 'looking good'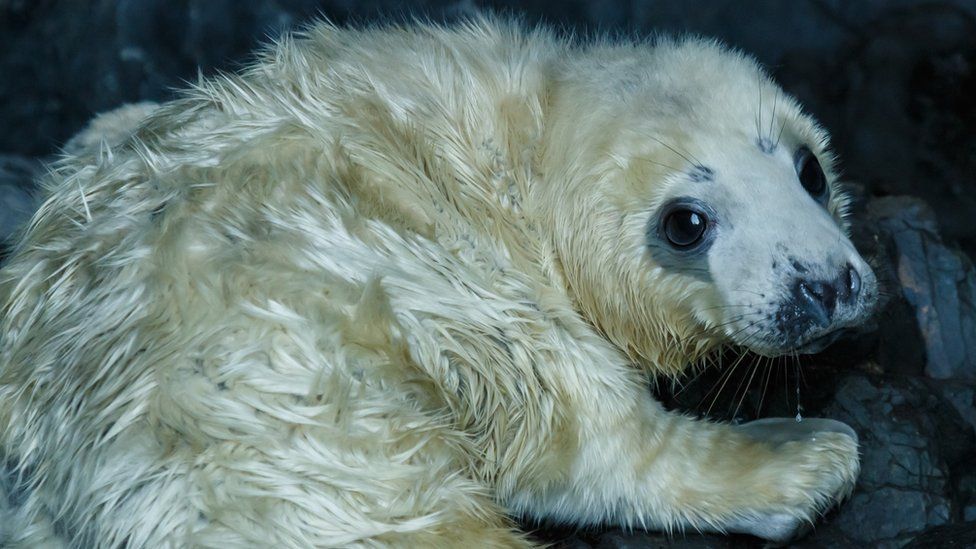 Healthy numbers of seal pups were born around the Pembrokeshire coast over the latest breeding season, experts report, a year after two big storms wiped out many newborns.
There were concerns adult breeding grey seals may also have been affected.
But the number of adults and pups is "looking good", one official has said.
Pembrokeshire is thought to host the biggest breeding colony in south west Britain, with seals also off the coast at Skomer and Ramsey islands.
Natural Resources Wales (NRW) and the Wildlife Trust of South and West Wales (WTSWW) are reporting 2018 as one of their highest ever annual birth rates for seal pups, and good survival rates, and more could still be born.
NRW marine conservation officer Mark Burton said 2017 would have been a "very good year" had it not been for Storm Ophelia and Storm Brian which were estimated to have killed about two-thirds of grey seal pups on Skomer Island and others on the mainland.
More than 40 were confirmed to have died on the Marloes Peninsula, about 25 on Skomer Island, and 90 on Ramsey Island, although unrecorded pups could also have been lost.
"This year we were looking hard to see if there'd be an impact on the seal population overall, but the number of both adults and seal pups has been looking very good," he said.
Ed Stubbings, the outgoing warden on Skomer Island, said 2018's storms had not coincided with unusually high tides so the survival rate was looking "about average" at 70-80%, coupled with a "really good birth rate".
On Ramsey Island, warden Greg Morgan said they had also seen a "very good birth rate" - and they would normally expect to see between 500-700 pups in a season.
"The one big storm we've had didn't impact the pups at all," he said.
"We haven't finished doing the numbers but it's one of the highest years we've had for birth rate, and mortality has been very low."
Related Internet Links
The BBC is not responsible for the content of external sites.