Mumbles Pier plan 'put on hold by Welsh Government'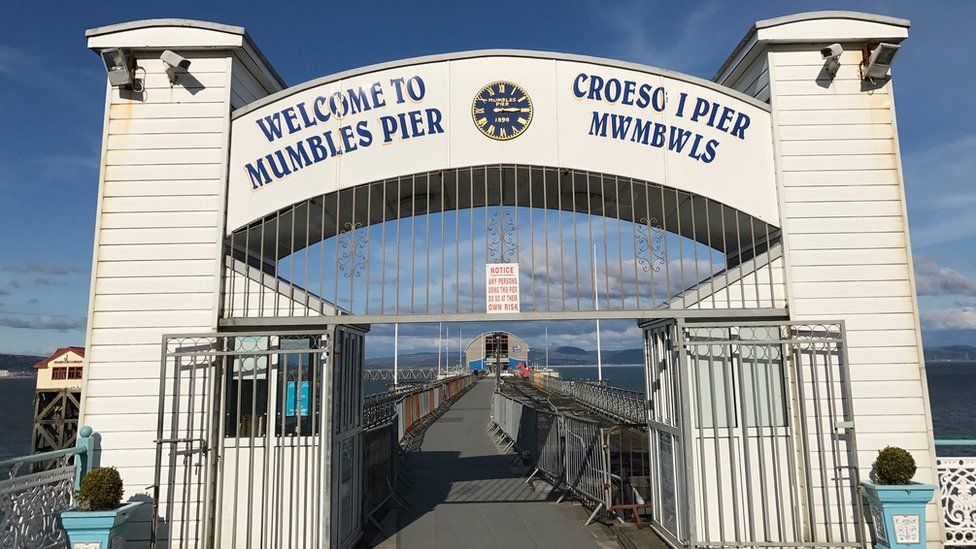 A £35m redevelopment of Mumbles Pier has been put on hold.
Pier owner Ameco has proposed building a hotel, retail complex and 26 flats at the site where permission for restoration work has been granted.
BBC Wales understands the Welsh Government had ordered Swansea council not to grant permission without the prior authorisation of ministers.
The council has been asked to comment. Ameco claims the scheme is integral to the renovation.
Correspondence to the council's head of planning says the letter "prevents your council only from granting permission", it "does not prevent it from refusing planning permission".
Members of the Mumbles Action Group fear flats would spoil a "wonderful view" at the 120-year-old pier and claimed attractions such as a lido would be better for visitors.
Campaigners also said the proposed development would be on protected land due to a boundary mix-up by the council, but BBC Wales understands the council has dismissed these claims.
The development, at the centre of Ameco's project, is due to be discussed by the council's planning committee on Tuesday.