Motorcyclist accused of woman's death took own life before trial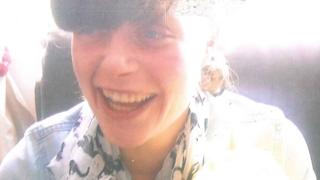 A motorcyclist accused of causing the death of a young mother took his own life, an inquest has concluded.
Andrew Mackintosh, 57, of The Granary, Tredegar, had been due to face trial for the death of Sarah Jayne Jones.
He had consumed a mix of drugs and alcohol and his body was found in his bed by his nephew on 12 April, before the trial.
Coroner Wendy James said: "He had been overwhelmed by his worries and mental health issues."
The inquest heard that nephew Ricky Price said he was concerned for the welfare of Mr Mackintosh, who had told him "one day you'll find me dead", after giving him a set of keys to his house.
Mr Price found his relative dead on his bed with "martial arts type belts" tied around his wrist and two empty boxes of strong prescription medication nearby.
A post-mortem found a high level of morphine in his system that "could have been" heroin.
A note, confirmed to be in Mr Mackintosh's writing, was also found.
It was four months before he was due to appear at Cardiff Crown Court following the fatal accident along the A465 Heads of the Valleys road, between Ebbw Vale and Brynmawr.
On 4 May 2017, Mr Mackintosh was riding his motorbike with Ms Jones, 27, also from Tredegar, as a passenger when they crashed.
Ms Jones died at the scene while Mr Mackintosh suffered serious injuries, which he later recovered from.
He had been accused of driving under the influence of amphetamine at the time of the crash, in which no other vehicles were involved.
Ms James said: "It is clear he was worried about his personal circumstances. As a result he has consumed the drugs which have led to his death. The conclusion is that of suicide."
Earlier, the coroner had given a narrative conclusion to the death of Ms Jones, who had been described as a "happy, bubbly person" by family.
The coroner said: "She died as a result of a road traffic collision while a pillion passenger on a motorbike driven at speed, having consumed alcohol and drugs and after the driver [had] consumed drugs."