Black History Month: 'Still a long way to go' on equality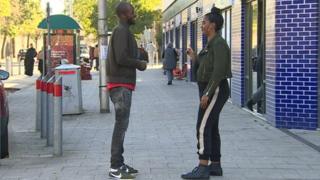 There is still a long way to go to improve racial equality, according to graduate Anisah Johnson.
The 24-year-old from Butetown, Cardiff, does not believe Wales, especially through the media, does a good job of representing the voice of black women.
She and others have spoken to BBC Wales to mark Black History Month and the 50th anniversary of the Race Relations Act 1968.
A national conference by Race Council Cymru will be held in Cardiff later.
Graduate Anisah Johnson, 24, Butetown, who is an intern for an Assembly Member and an administration assistant for a charity, describes her heritage as Somali, Sierra Leone and Welsh. Here, shared her thoughts.
As a woman of colour myself, I think black women and women of colour have a voice but I don't think in Wales we do a good job in representing that, especially through the media.
I have strong conversations politically, socially, with women of all colours of race so I know they are happening so maybe media outlets... need to shed more light on these conversations and these strong women.
I would describe life for women of colour in 2018 as empowering, not just in Wales.
I think women of colour are given a platform now, are given courage to speak out and have a passion and have a voice.
And I would say that has encouraged women in Wales to move and create their own movements, even within their own communities, even if it's raising strong girls or having strong opinions.
I'm currently working for my local Assembly Member as an intern. It's interesting for me to see in the stories told from my local area and my diverse background of Butetown that's being shared through the whole of the Welsh Assembly at the moment, especially with it being Black History Month.
I have been to events where they are recognising and honouring sailors from Somali and Yemeni backgrounds... war heroes from diverse backgrounds.
I'm seeing communities of all diverse backgrounds come together.
My life is different from my parents and grandparents but I would say there are parallels and links as well.
My nan, for example, was a mixed race girl growing up in the 1940s and I remember her saying that when she was a teenager she could not get a job, they wouldn't hire her in the bakery, so she enrolled in World War Two.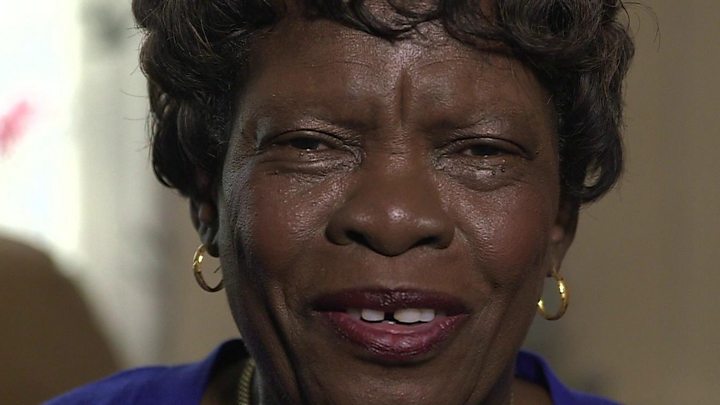 So she didn't just go from being a mixed race women in Wales, she went... into a male dominated environment.
She fought for her country. She had dignity. She was always proud to be Welsh and she was always proud to be African as well and that has just transcended through our family.
My hopes for women of colour in the next 50 years is that we continue to have conversations, we continue to break down barriers.
But I'm still not naive to the fact that there is still a long way to go and we need more inclusion and conversations.
Musician and dance teacher Reuel Elijah, 22, says his family have had ties with Cardiff for at least three generations with origins in the Caribbean and Scotland. Here, he shared his views.
I grew up with music in my house. Music has been in the blood since birth really. I have been doing it professionally for about five years now. I have invested in a home studio.
I'm in love with honing my craft and really staying on top of what I do. Stay ready, you don't have to get ready.
Black culture has really shaped Welsh culture. It's definitely added to it and, therefore, results in helping shape it. I think it's so important and undeniable... when it comes to food, music and us as a people.
It's still evolving and it is really important for the generations to come to know where they have come from to know where they are going.
The opportunities I have now are endless compared with my parents and my grandparents growing up.
I'm super grateful for what life has to offer but I think it comes with its pros and cons because we have so much around us we kind of take it for granted a little but, whereas back in my mum's day, my grandparents' day, you had to fight for something.
So I have taken that element, added it to the opportunities I have today, and really just go for it.
As young people of colour I feel like the equality when it comes to opportunity and presentation in the public eye... hasn't always been there.
I try not to put that at the forefront of what I am and who I stand for but, definitely, we have grown up with that knowledge.
We have grown up with that knowledge in experience so it's not something that is forgotten but it is not something that we use.