'Menace to society' 999 caller jailed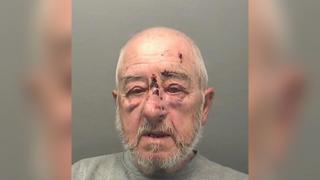 A "menace to society" who needlessly rang 999 for an ambulance hundreds of times has been jailed for 20 months.
John Harvey, 73, from Swansea, was taken to hospital 149 times but never needed treatment and wasted £46,383 in ambulance costs.
Swansea Crown Court heard he rang 999 314 times in five years, as well as getting others to do it on his behalf.
Harvey was jailed after admitting breaching a criminal behaviour order preventing him from dialling 999.
Helen Randall, prosecuting, said, on one occasion, Harvey asked two men to phone an ambulance as he was having a heart attack.
When paramedics arrived, he was sitting in his lounge sipping whisky and found to be in perfect health.
Miss Randall said paramedics had spent 302 hours taking Harvey to hospital, only for him to frequently walk out before being examined.
'Pure malice'
The court heard a psychiatrist could not find any mental health difficulties and the issue seemed to be behavioural.
Craig Jones, defending, said Harvey was, at last, beginning to realise he could not carry on dialling 999 without a reason.
Judge Paul Thomas said: "I simply don't understand why you behave like this. You are a menace to society. This only conclusion is pure malice after you have been drinking.
"We all know there is a great demand on the health services and you put other people's lives at risk by diverting ambulances."
Judge Thomas issued a fresh order making it an offence for Harvey to ring 999 except in an emergency for the next five years.