HSBC tells Welsh singer to send letter in English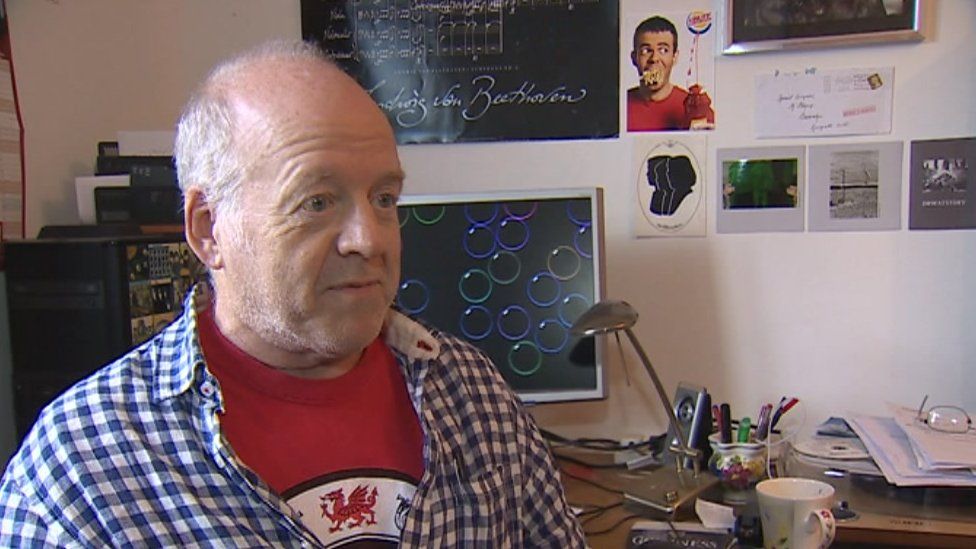 A singer has complained to the Welsh Language Commissioner after HSBC told him they could not respond to his letter because it was written in Welsh.
The bank said they could not reply to Geraint Lovgreen's note informing them of his change of address because it was "in a foreign language".
Poet and songwriter Mr Lovgreen was asked to "resend your message in English".
HSBC has since apologised and said it would offer better training to staff.
Mr Lovgreen said: "It is shameful that Welsh is deemed a foreign language and it reflects badly on the training given to staff".
Welsh Language Commissioner Meri Huws said while there were no legal duties on banks to provide services in Welsh, her review in 2015 recommended senior managers of banks in Wales to encourage use of the language.
"These discussions have led to a number of positive steps by some banks to increase their use of Welsh," she added. "Others have a long way to go.
"It is disappointing we continue to see examples where there seems to be a lack of Welsh language provision or understanding about the needs of Welsh-speaking customers."
HSBC, which describes itself as "the world's local bank", insisted it worked hard to provide Welsh language services for its customers and it also worked "closely" with the Welsh Language Commissioner.
A spokesman added: "Unfortunately, in this instance the message from the customer was not picked as up as being written in Welsh and as a result was not dealt with by our Welsh-speaking team, for which we apologise."
Related Internet Links
The BBC is not responsible for the content of external sites.