Abuse victim: 'Assault by my ex-husband could've been stopped'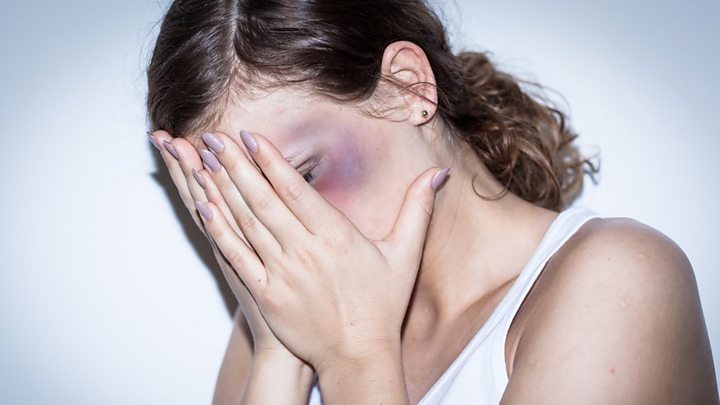 A woman who was assaulted by her ex-husband has said she feels "let down" by officers who she says could have used an order to prevent the attack.
She said he turned up at her home and verbally attacked her numerous times for four months before the assault.
Since 2014, officers have been able to get a 28-day emergency protection order in cases of suspected abuse.
But Welsh forces used them in 3% of 30,000 cases where arrests were made but no-one was charged.
The woman, who does not want to be named, said: "We were having to go our separate ways and yet there was no leaving this person at all.
"We used to joke that the only way out of this was if I was buried under the patio."
She believes because she lived in an affluent area, officers did not take her situation seriously.
"There were a number of interventions they could have actually been put in place before the behaviour ended in an assault and I felt really let down," she added.
Following the assault, her ex-husband was jailed and a court imposed a restraining order - but she said Gwent Police could have acted a lot quicker.
Officers are able to gain the protection order when they arrest someone, regardless of whether they are later charged, but have only used this power 970 times in 30,000 cases since 2014.
Forces also reported 362 times when orders were breached.
Welsh Women's Aid said the orders give women "breathing space", however it added that they are often breached because officers are "slow to respond" and may not take them seriously.
"These protection orders are only going to be as good as the support and protection that they give the survivor," said the charity's Gwendolyn Sterk.
The charity has called for breaches to be made a criminal offence.
A spokesman for the Gwent force said protection orders were "an effective tool when dealing with some incidents" and that it "will continue to use this tactic when the circumstances are appropriate".
North Wales Police said it gives officers time to work with the victim, the abuser and support agencies to try to get to the root cause of the abuse.
But Amanda Robinson, a professor of Criminology at Cardiff University, said austerity measures have limited their effectiveness.
"The timing of this is somewhat questionable in that there was an investment in powers on paper without so much investment in programmes and training of police officers to implement them," she said.
"And there wasn't investment to compliment the introduction of these new powers with the support in the community that victims and survivors need."
A Home Office spokesman said it is strengthening its response to the issue with a new draft bill.
"This included proposals for new domestic abuse protection notices and orders, including compulsory programmes to address a perpetrators' underlying attitudes or addictions, the use of electronic tagging to monitor their compliance with conditions, and a criminal sanction for breach," he added.