Teenage drunkenness 'halves' in Wales since 2002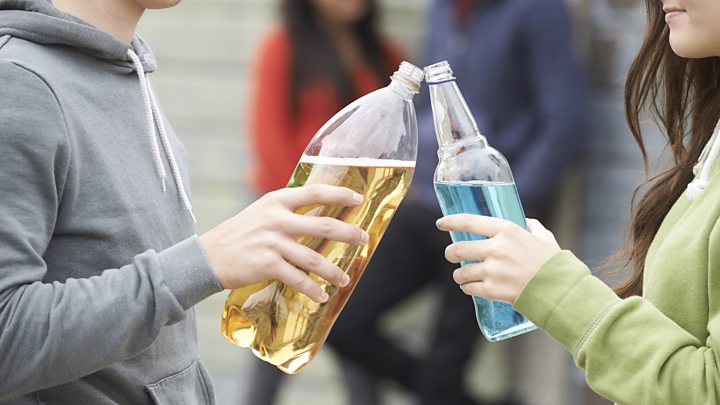 Drunkenness among teenagers in Wales has almost halved over 12 years.
The World Health Organisation (WHO) report said in 2002, 60% of 15-year-old boys and 59% of girls had been drunk at least twice in their lifetime, but that has fallen to 33% and 28% respectively.
Weekly drinking is below the European average, as is those who start to drink under the age of 13 where Wales used to have one of the worst records.
The report's author said the falls have brought Wales in line with the UK.
"We're seeing very dramatic changes here and obviously the UK's not had a great reputation for alcohol use amongst the young population so these are really encouraging shifts," said Dr Jo Inchley, senior research fellow at the University of St Andrews.
"In Wales we still have one in 10 people reporting they drink alcohol every week. We have around a third of boys and girls who have been drunk more than twice in their lifetime.
"This is really important in terms of the long term health of people so we still need to concentrate efforts to prevent young people from starting to drink at this age."
Dr Inchley said there were various reasons for the fall.
"We're talking about policy initiatives, restrictions on access to alcohol through control on sales of alcohol to young people, through increases in alcohol pricing and through restrictions on advertising.
"There's also cultural shifts so it's becoming more acceptable for young people not to drink which is good news and also there's been evidence of changes in the family."
The WHO report looked at drinking trends across Europe between 2002 and 2014.
Beer was the most commonly consumed drink for teenagers in 2014, especially among boys, while drinking wine was significantly higher among girls in Wales.
But the largest decreases in beer consumption were observed among boys in Wales, Denmark and England.
Popularity of alcopops fell after 2006 with an overall decline in Europe from 11% to 4% of girls who have drank it, and 11% to 5% of boys.
The largest drops in drinking alcopops were seen among girls in England, Wales, Ukraine, Scotland and Austria.
Overall, the WHO study warned that despite the trend of reduced alcohol consumption, it still remains dangerously high across the continent.
It said: "While some experimentation with alcohol may be considered normative during the adolescent years, if the public health burden is to be reduced, frequent alcohol consumption must be addressed."