Blood inquiry: Infected patients' lives 'destroyed'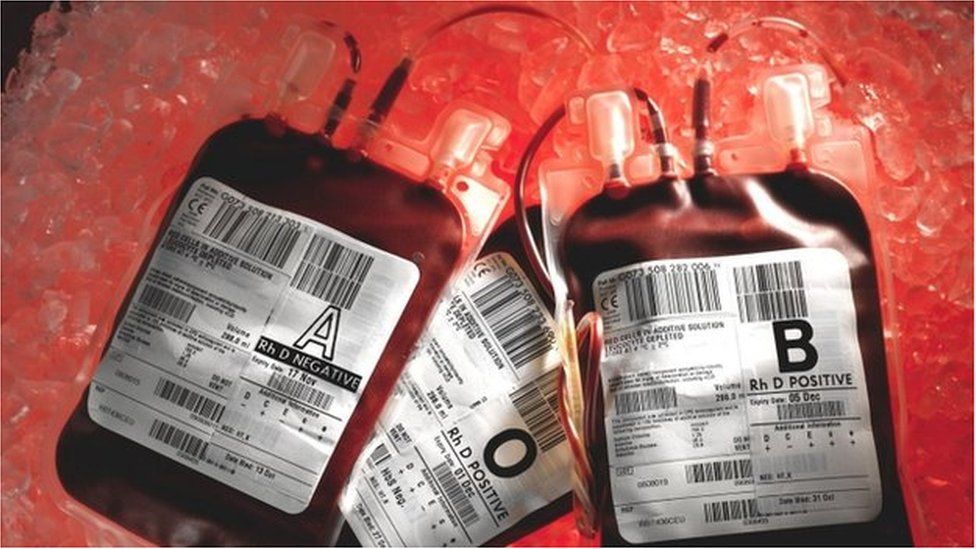 Welsh patients infected with hepatitis C and HIV from contaminated blood products have "appalling stories" to tell about how their lives have been destroyed, an inquiry has heard.
The two-year inquiry was told they were all "innocent victims of catastrophic failures" in the 1970s and 1980s.
Across the UK, thousands were infected in what has been dubbed the worst NHS treatment disaster.
Many of the those who became infected had taken products to help their blood clot, using an agent found in blood called Factor VIII.
Demand for the treatment meant supplies were imported from the United States, where blood plasma products came from donors such as prison inmates, who sold their blood.
Many of those individuals posed a high risk for blood borne diseases - but screening was not introduced until 1991.
"One should not underestimate the sheer anger felt by the victims," Lloyd Williams QC said in his opening speech.
"Their feelings are as raw today as they have ever been."
Mr Williams said American drugs companies, government at all levels, health services and medical professionals all had questions to answer.
A 17-year-old boy attending hospital alone for one of his regular haemophilia appointments was told he had HIV and not to tell anyone about it because of the stigma surrounding the disease
"He was told he had about 18 months to live. He regarded it, as many did at the time, as a death sentence," Mr Williams said. "He had a nervous breakdown and was admitted to a psychiatric hospital.
"Later he was informed he had been infected with Hep C and was treated for cirrhosis of the liver, which turned out to be a misdiagnosis."
'Overwhelming sense of guilt'
A woman was given a blood transfusion infected with hepatitis C while giving birth to one of her children.
"She has suffered from other very serious ailments as a result of the transfusion, which meant that a considerable proportion of her life has been spent inside the hospital doors," Mr Williams added.
"The overwhelming sense of guilt she suffers... because she fears that she has passed on the infection to her children and grandchildren, who are currently being tested for Hep C."
'Strictly confidential for his own good'
A teenager with haemophilia went to Australia for a year with a supply of Factor VIII and used it after suffering a bleed in his kidney.
"Subsequently, his mother, whilst speaking on the telephone to his consultant in Cardiff, was told that he had HIV," said Mr Williams. "She was told not to tell her son until the consultant had spoken with him.
"Thereafter, she discovered that her son was told by the consultant that he had HIV but that he should not tell anyone and keep it 'strictly confidential for his own good'."
Mr Williams added her son only found out about his HIV 18 months after a letter had been written by a consultant in Cardiff to the doctor in Australia.
The QC is representing 109 patients and campaigners at the hearing, from Wales, Northern Ireland and Scotland. The majority are from Wales.
"The victims want their stories heard, and what appalling stories they have to tell," he said in his opening speech.
"They are the wholly innocent victims of catastrophic failures," said Mr Williams.
"Failures which have condemned thousands to an early death and many more thousands to lives dominated by ill-health, fear, anger and impoverishment."
He said the victims were angry that they had been left to fight "tooth and nail for everything, including treatment and financial support".
"This inquiry is the first and the last opportunity for the victims to know the truth about why, for what reasons and in what circumstances they were exposed to contaminated blood products," added Mr Williams.
Across the UK, about 5,000 people with haemophilia and other bleeding disorders are believed to have been infected with HIV and hepatitis viruses over a period of more than 20 years - nearly 3,000 of them have since died.