Student finance system 'generous' despite debt worry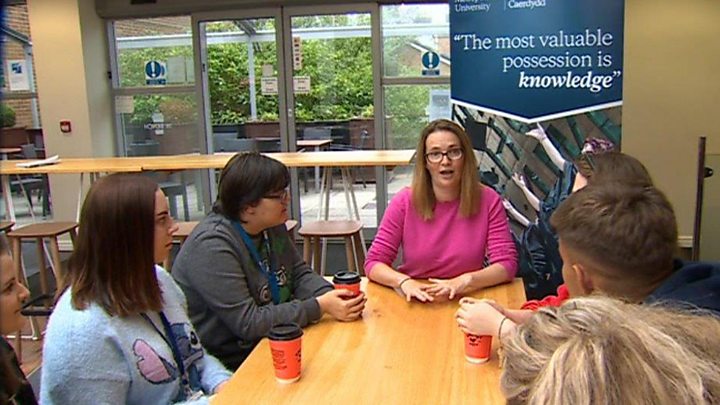 Wales' new student finance system will lead to higher debt levels for some but is the most generous scheme in the UK, the education secretary has said.
Help with course fees has been scrapped in favour of a living costs grant and more help for part-time students.
Latest figures show the average debt level for Welsh students has risen above £20,000 for the first time.
Chris Matthews, a first year student at Cardiff Metropolitan University, said having debt was a "given" for students.
The student from Bridgend, who is studying sports science, qualifies for the lowest living cost grant - £1,000 - and thinks he might end up in more debt than his brother did as a student a few years ago.
"Uni is aimed towards people who want to further their education and hopefully they'll come out an earn enough money to pay off their debt," he said.
One think tank said it would mean Welsh students leaving university with "much larger debts" than before.
Latest figures show students from Wales currently owe £21,000 on average when they come to start having to pay back their loan.
Education Secretary Kirsty Williams said she was "absolutely confident" that the scheme is the "most generous" in the UK and "unique" in Europe.
"Not only does it provide support for full time undergraduates but we've been able to provide that support for part-time students and for post-graduate study also," explained Ms Williams.
Ms Williams said she had listened to the experts and students themselves and they wanted up-front support to cover living expenses.
Although they would have to take out a loan to cover their full tuition fees - they would not have to pay that back until they were working and earning over £25,000.
English language teaching and education studies student Cara, who lives in Cardiff, said she knew from a young age she wanted to go to university.
She said that while the financial impact of studying had been a worry, her parents had put money aside to help her out.
"It was always a concern of 'can I pay for living costs?' and stuff, but I was lucky enough for my parents to have planned that really well."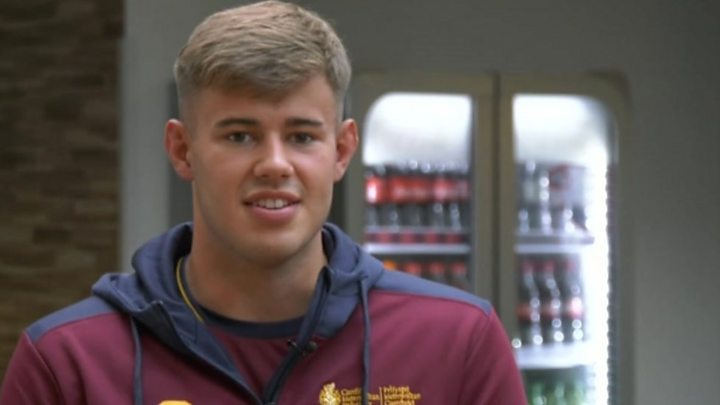 Jack Littlejohns, a first year student studying strength, conditioning, rehab and massage at Cardiff Met, said he had chosen to live at home in Newport to cut down the costs of going to university.
"I did think about cost a lot, because after you finish it does have a massive impact on everything you do really," he said.
While he sat down and talked to his parents about the financial implications of his studies, he decided the benefits of having a degree outweighed the potential debt he could be left with.
But he said that without the living grant he was getting, he would struggle a lot throughout the year.
The Higher Education Policy Institute think tank believes the new system has rightly earned many plaudits but also warns that "everyone will owe more than now".
It said those from the poorest backgrounds could be £500 a year worse off and see their eventual student debt rise to about £30,000 while those with richer parents could finish university with debts of up to £51,000.
"There are some very positive features - support being spread to part-time students and post graduate students - but there are negative features which haven't had the focus they deserve," said Director Nick Hillman.
He said the new system assumed less of a contribution from parents in paying for university.
"The end result as well is that students will leave universities... with much, much, much larger debts than they've ever had before", he added.