Men acquitted after fatal SAS march in Brecon Beacons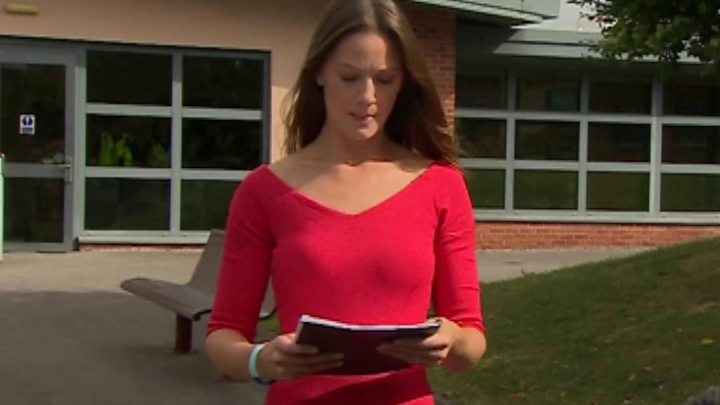 Two men overseeing an SAS selection march in which three reservists died have been acquitted of negligence.
L/Cpl Edward Maher, 31, L/Cpl Craig Roberts, 24, and Cpl James Dunsby, 31, died after the trek during which they carried up to 27kg (4st) on their backs on one of the hottest days of 2013.
A serving officer and former warrant officer, who faced court martial, denied negligence on the 16-mile march.
The judge said they had no case to answer at Bulford Military Court.
Following the case, one lawyer said the pair had been "scapegoats for those at the top" and criticised the fact that the Ministry of Defence (MoD) is immune from prosecution under health and safety legislation.
Cpl Dunsby's widow Bryher Dunsby said the court martial "revealed the shocking reality that there is still no official guidance for those conducting endurance training marches in the British Army on heat illness" five years after the men died following the march in the Brecon Beacons.
"This is beyond unacceptable, and shows blatant ignorance to a vital need, where apparently three deaths are not enough to incite change," she said, speaking after the hearing.
"Nothing highlights this more than since the inquest in 2015 there have been yet further incidents from heat in training, even on Brecon."
Mrs Dunsby has called on the British Army's new chief of staff Mark Carleton-Smith to "prioritise and put extra resources behind completing and implementing new guidelines for endurance marches and heat illness".
The Army said it had made a "number of changes, particularly in relation to heat stress and training".
L/Cpl Roberts, from Conwy county, and L/Cpl Maher, from Winchester, were pronounced dead on the Welsh mountain range after suffering heatstroke on July 13, 2013.
Cpl Dunsby, from Solihull in the West Midlands, died at Birmingham's Queen Elizabeth Hospital from multiple organ failure more than two weeks later.
Identifiable only as 1A, a captain in command, and 1B, a warrant officer who has since left the Royal Marines, were the men were overseeing the selection exercise in the Brecon Beacons.
Clare Stevens, who represented Cpl Dunsby's father at the inquest and L/Cpl Roberts' following the inquest, said the two put on trial were "scapegoats for those at the top".
"The MoD is immune from prosecution under health and safety legislation... that is simply not good enough," she said.
"Until they are held properly accountable, there is no impetus to change."
Judge Jeff Blackett directed the five-person board at the court martial to acquit them.
Following the deaths, a number of inquiries identified systemic failures but prosecutors alleged that the defendants had committed fundamental and basic errors.
However, Judge Blackett found their lack of training on heat illness and risk assessments meant that other servicemen in their position would not have acted differently.
"I have determined that there is no evidence of negligent performance of duty when the conduct of these defendants is measured against the reasonable serviceman of similar experience, knowledge and training," he said.
"A board properly directed could not properly convict and I intend to stop the case now."
The two acquitted men said they "did their duty diligently and conscientiously" and have now been vindicated.
"This test was conducted to standards set by a higher authority that could not be changed by them," said a statement sent on their behalf.
"The judge has set out in great detail how the defendants did their best to provide a safe test system and even how they tried to stop the marches continuing on to the second day yet were overruled."
Louis Mably QC, prosecuting, said he would not appeal the judge's decision that the defendants had no case to answer.
After the hearing, an Army spokesman said its thoughts "remain with the families and friends" of the men.
"The safety and wellbeing of our personnel remains our top priority and following these tragic events we have made a number of changes, particularly in relation to heat stress and training, to ensure an incident like this does not happen again," he said.