Motorists asked where to locate Cardiff traffic cameras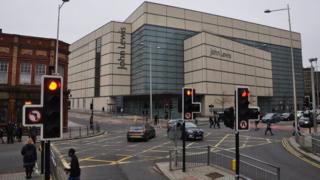 A council has taken the unusual step of asking motorists where to locate traffic cameras.
Cardiff Council wants to hear from people who are "sick of getting stuck in traffic because of inconsiderate motorists" blocking roads.
It is hoped the feedback will improve traffic flow around the capital.
"Issues often occur when motorists wait illegally in yellow box junctions or taking banned turns which disrupts the flow of traffic," the council said.
The council will base their decisions on where to locate yellow box junctions and moving traffic enforcement cameras on the information provided.
Drivers caught stopping illegally in junctions by new cameras will receive a warning notice for a period of time before fixed penalty notices are enforced.