Anglesey: School closures and council tax rise considered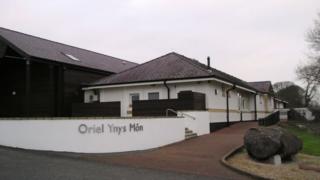 Almost 30 schools could be closed and people face a hike in council tax on Anglesey as the local authority tries to balance its books.
A meeting on Monday will look at options including closing schools with fewer than 120 pupils.
Raising council tax by more than 5% - breaching the Welsh Government's informal cap - is also being discussed.
With a budget of £130m, the council warned "difficult and unpopular decisions" will need to be made.
Figures published by the council showed there were 29 schools with fewer than 120 pupils in September 2017.
Leisure centres and arts centre Oriel Ynys Mon could be handed over to external operators, while sixth form provision at secondary schools will come under the microscope.
Small schools would also face the threat of having to merge.
The authority overspent its budget by £1.744m in 2017-18 and it has seen its funding fall by 18% since 2010.
There is another cut of 1% expected next year, meaning it has to shave £9.34m off its budget over three years.
"Even if the Welsh Government releases additional funds for local government, it is unlikely that any increase will be sufficient to bridge the funding gap," the report said.
Children's services alone is forecast to finish this year £1.28m in the red after an overspend of £1.78m last year.
Pembrokeshire councillors approved a 12.5% council tax rise in March and Flintshire is another authority to breach the 5% barrier after agreeing to hike its council tax rate by 6.7%.