Plans unveiled for £5m upgrade of Swansea leisure centres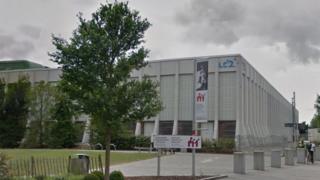 Multi-million pound plans have been unveiled to upgrade leisure centres in Swansea.
A new operator will take over running the main LC in the city centre along with five council-run venues elsewhere.
Not-for-profit Freedom Leisure enterprise will spend £1.5m on clearing a backlog of maintenance work and another £1m on making buildings more energy efficient.
It will also invest £2.5m in updating gyms and reception areas.
New attractions such as climbing walls, water features and catering services have also been lined up.
The new partnership will save the council more than £1 million a year in running costs, and follows a lengthy review of leisure services.