Armed police detain two men after Cardiff car stop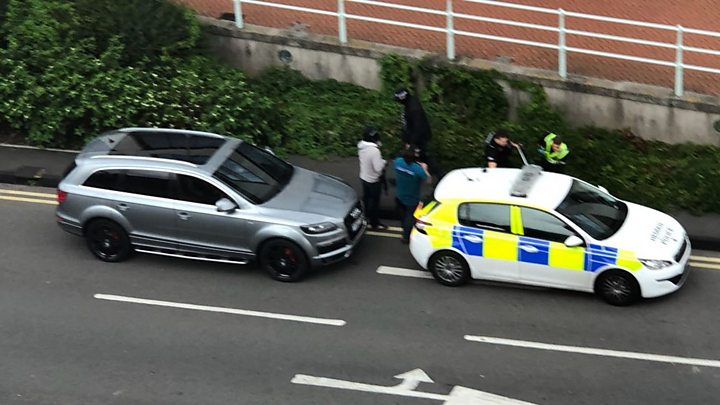 Armed police have detained two men after stopping a car in the centre of Cardiff.
Firearms officers stopped a silver Audi Q7 on Callaghan Square on Wednesday afternoon after boxing in the car on the side of the road.
South Wales Police said two men had been held, there was no threat to the public and inquiries were continuing.
The incident is not related to terrorism, the force added, but it has not disclosed why they were held.