More support needed for 'abandoned' adoptive parents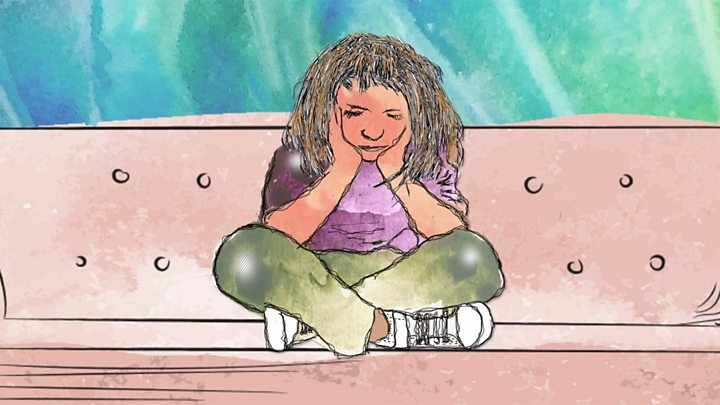 More practical and emotional support is needed for adoptive families, the National Adoption Service has said.
One mother said she felt "abandoned" by social services after she adopted a brother and sister, who had faced traumatic early years.
More than 300 children were adopted in the past year in Wales.
The Welsh Government said it was committed to supporting adoptive families and to "continue to make improvements".
During 2017-18, another 350 children were waiting to be matched or placed with a new family.
National Adoption Service Cymru (NAS) was created in November 2014. Since then, it said it has made improvements to adoption support services.
However, director Suzanne Griffiths said more improvements were vital and that Welsh Government needed to invest more in adoption support services.
"Many adopters choose not to access support and many adopters and adopted children don't need support.
"But what we need to do is to make sure that for those that do, support is available and is accessed easily and that families don't have to jump through hoops to actually get support.
"There wasn't any significant investment [in adoption services] at the point where the law changed in 2002 and there is now more demand. So yes, we do need to look at resourcing."
National Adoption Service Cymru
2017/18
300 children placed in new adoptive homes

500 children helped with adoption support services

167 new requests for post-adoption support

150 requests for help in contacting a birth family

16% of looked after children came into contact with the service
Getty Images
NAS alone dealt with 167 new requests for post-adoption support in 2017-18 - up by about a third on the year before.
It recognised that adoptive families should be better equipped in the early days, as well as ensuring families get effective information, advice or support, whenever they need it.
'It just felt like we were being abandoned'
One parent - who adopted two young children from troubled backgrounds before NAS was formed - described her frustration over lack of support from social services from the moment they arrived.
"Basically their social worker disappeared off the face of the earth. You'd phone her and she'd be out, you'd raise your concerns and she'd say she'd come round and then she'd phone in the morning and say she wasn't coming in or just wouldn't turn up.
"No one was there to advise us, it was just get on with it: you've got two children, goodbye. It just felt like we were being abandoned."
She said she only discovered the full details of the trauma her adopted daughter had witnessed - and a diagnosis of a behavioural disorder - a few years later.
"They gave us a couple of weeks of anger management with a trainee social worker and that was it. They disappeared again."
Ms Griffiths said that sharing information about the adoptive child had improved over the last 10 years.
She added that NAS wanted to prioritise formerly looked-after children for services such as child and adolescent mental health services (CAMHS).
"At the point the adoption order is granted, the child is still the same, their needs are still the same and we need to ensure that the arrangements are in place for them to continue to get the support as and when they want and need it."
You might be interested in these stories:
Councillor Geraint Hopkins, of the Welsh Local Government Association, agreed that more support was needed for adoptive families, with social services needing resources from Welsh Government to keep up with demand.
"We are talking about some of the most vulnerable children in some of the most challenging and difficult situations that any of us could imagine and we have a duty to respond to that," he said.
A Welsh Government spokesman said: "Through the funding we provide to local government, we have protected social services from the worst of the cuts imposed on the Welsh budget by the UK government."