Escaped cows fled to drive-thru McDonald's in Mold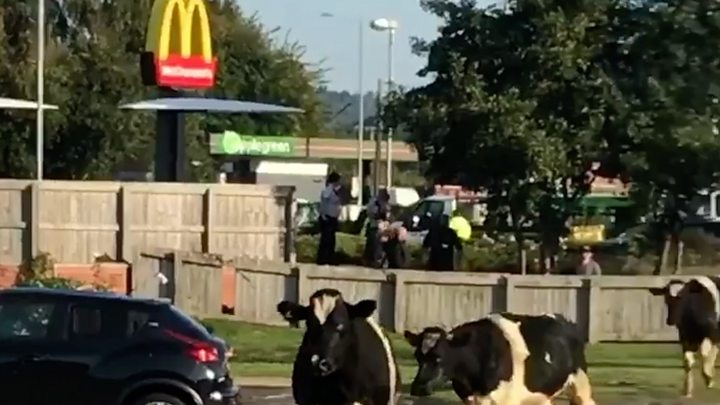 Cattle that escaped from an overturned trailer and fled into a drive-thru McDonald's have been rounded up.
"Chaos" was reported in Mold, Flintshire, on Friday morning after the trailer transporting cattle crashed on a roundabout in the town centre.
North Wales Police had warned drivers of traffic congestion following the incident at about 08:00 BST.
Officers have now confirmed all of the livestock have been "safely rounded up and are unhurt".