Health fear over rise in teens using protein supplements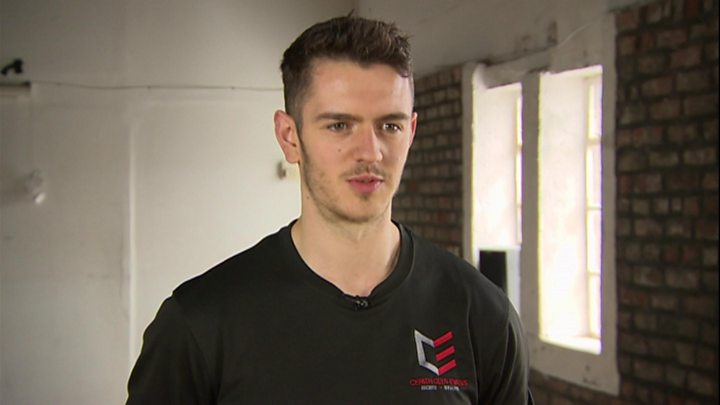 When he was 14 years old Cerith Evans started using the same protein shakes as sports stars in a bid to bulk up.
Now a personal trainer, he says social media was putting pressure on young people to use supplements to gain the perfect body quickly.
A health expert and former Olympian have raised concerns over the potential harm they could have on teenagers.
The European Specialist Sports Nutrition Alliance said supplements were never aimed at children.
Recent research from marketing firm Mintel found 12% of people in the UK take supplements for exercise, rising to 23% of men aged 16-24 and 18% of women aged 16-24.
Concerns have now been raised that while the products may be suitable for professional athletes, younger people could be putting their health at risk because of a lack of testing.
---
Mr Evans, from Carmarthen, started weight training in his garage after his dad bought him a set of weights - and used the supplements to help him bulk up.
"I was extremely skinny, I was 6ft 2in (1.88m) but I was only 9 stone (57kg), so I wasn't far off being anorexic, so for my confidence, because I was bullied quite a lot in school, I started weight training," he said.
"At that time that's when social media was all building up, so I was constantly following all kinds of athletes that were 15, 20 years older than me, they were taking these products and the fact that I was taking the same products as them made me feel like I had some sort of relationship with them," he added.
Now a personal trainer he said while he had used the products safely to aid his fitness regime, there was an increasing pressure on young people to get a certain body type quickly.
He said many were using supplements for a quick fix rather than focussing on exercise routines and nutrition.
"In the last five to six years when social media has gone so massive you can't really scroll through Facebook or Instagram without seeing a man with a top off or someone in great shape," he added.
"I think you have to look a certain way to be accepted which is a bad way of looking at it."
---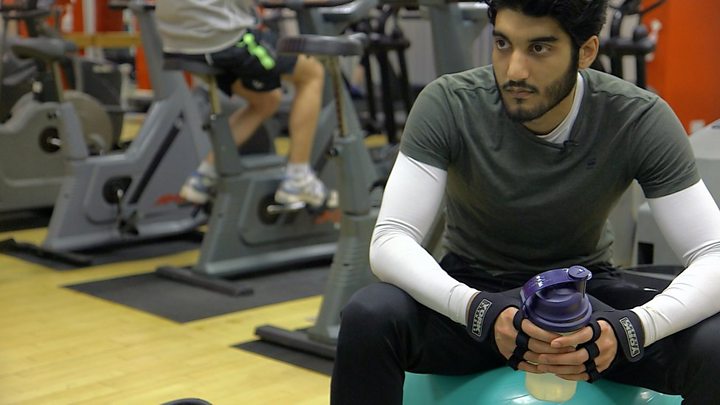 Dr Ruth Fairchild, a nutritionist at Cardiff Metropolitan University, said that while protein supplements may be suitable for athletes they may not be right for the average person at the gym.
She said: "They may have been tested amongst elite rowers for example but not within the general public.
"Any sport supplement isn't really suitable for children purely because we have never done any trials on children."
Michaela Breeze, a former Olympic weightlifter who used to run a gym in Aberdare, Rhondda Cynon Taff, said some youngsters used the products because they saw sports stars using them.
She said: "I think it needs to be made very clear, particularly to youngsters looking to take supplements to enhance their performance - it's a process of time.
"There are quick fixes to getting there, but those are just simply not safe. The health effects and the risks are way too risky in my view to warrant doing it."
The European Specialist Sports Nutrition Alliance insisted such products were governed by "very stringent regulation" - from production to labelling and marketing.
Chairman Dr Adam Carey said: "These products are intended for use by sportspeople who have differing and more specific nutritional needs to the general public to help them perform to their best ability.
"They do not represent a risk to one's general health as long as they are used for the correct reasons and in the correct dosages."