French family have 'camper van' stolen from Gower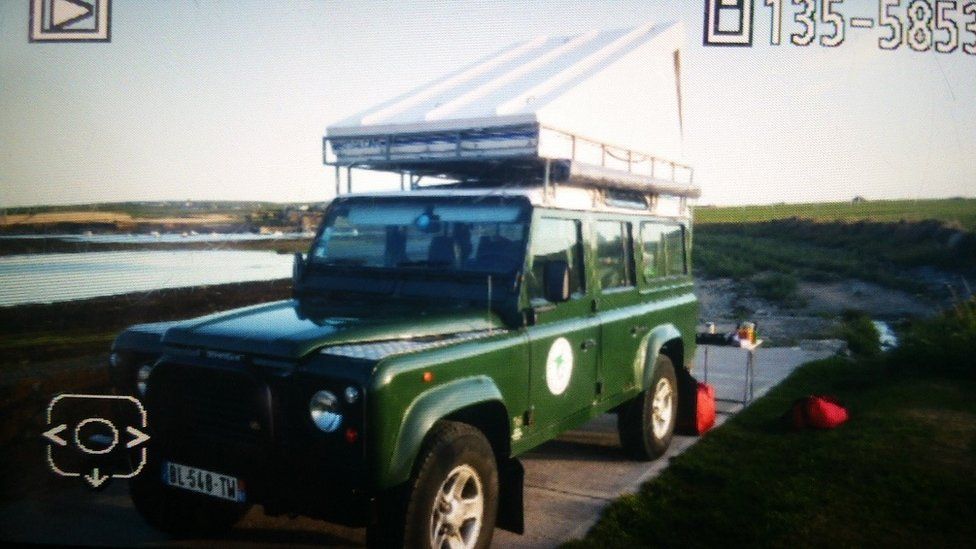 A young French family on holiday in Wales have had their mobile holiday home - containing their passports, cash and clothes - stolen.
South Wales Police said the converted green Land Rover Defender was stolen from a lay-by near the Penrice estate, Gower, at about 19:00 BST on Sunday.
Officers said the vehicle had been adapted for use as a camper van and was the family's "home for the holiday".
It has distinctive "Bonkers Frog" stickers on either side.
Police thanked the Worm's Head Hotel for giving the family accommodation for the night and said they were now on a train to London, where they would be taken to the French Consulate for assistance.