Girl 'locked away from the world' and abused by her parents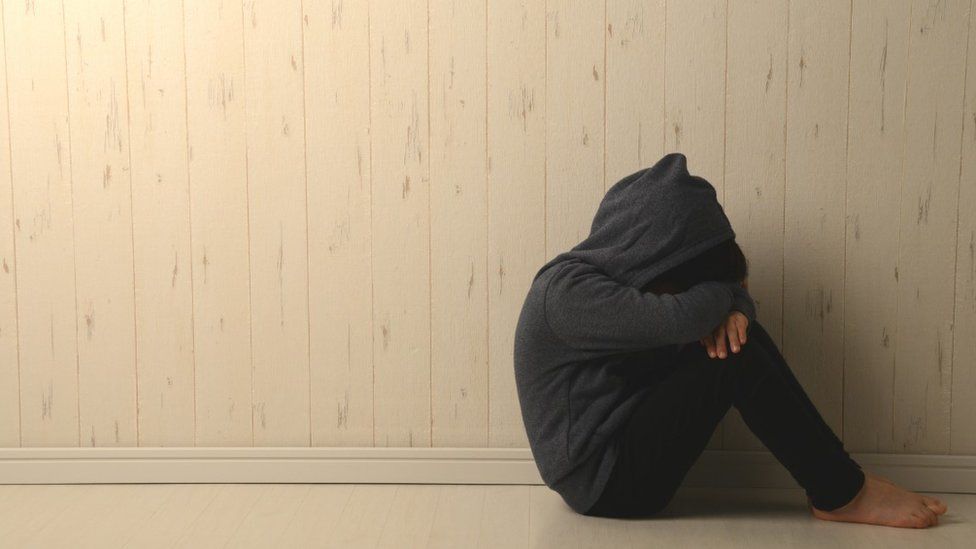 A couple who "systematically and regularly" abused their daughter while locking her away have been jailed.
She had been "kept locked up at home and cut off from the outside world", never having seen a cat or dog or gone on a bus, Swansea Crown Court heard.
The girl's father, in his 50s, was jailed for life after admitting 16 rapes and sexual assaults.
His wife, in her 20s, must serve 10 years after being found guilty of 11 neglect and sexual assault charges.
Judge Geraint Walters said the father had a "devious, wicked and flawed personality" and had sexually groomed his wife when she was a teenager.
"She (their daughter) is so damaged that it is hard to see how she will ever recover from it," he added.
"Every day brings new challenges for her. She will remain forever vulnerable to future abusive relationships."
The girl is now in foster care and specific locations cannot be reported to protect her identity.
However, her parents met in a pub in England when the mother was 16 and within months she was pregnant.
After moving to Wales, prosecutor Robin Rouch said the family did not socialise with neighbours, adding: "The daughter was home-schooled, the garden gate was kept padlocked, and curtains at the windows closed."
He described how the husband controlled his wife's mental health medication and contact with doctors, cutting her off from her family and would not allow her to go shopping.
This "tightly controlled home environment", Mr Rouch said, was created to "systematically and regularly abuse" his daughter without being discovered.
When officers raided the couple's home they found sex toys, pornographic magazines, and newspaper cutting about young girls, the court heard.
On the mother's phone, officers found 76 indecent images of the couple's daughter being raped by her father, and sexually assaulted by her mother.
As part of their investigation, detectives contacted the man's children from his first marriage and a daughter told them her father had sexually abused her over an 18-month period.
The court heard his second wife is suffering from "battered person syndrome", a form of post traumatic stress disorder.
It was described how she had in effect been sexually groomed by her husband, who had spotted and exploited her vulnerabilities.
'Psychopathic tendencies'
Judge Walters said the husband had "psychopathic tendencies" and a "devious, wicked and flawed personality" - that combined with his wife's flawed personality and vulnerabilities was the "chemistry" that allowed the abuse of the little girl to happen.
He added: "She will carry the serious psychological scars for the rest of her life."
The man must serve a minimum of 12 years after pleading guilty to 16 charges of rape, sexual assault, and causing a child under 13 to engage in sexual activity, with the charges involving both his daughters.
His wife was convicted of 11 counts of sexual assault, causing a child to engage in sexual activity, cruelty by neglect, and taking indecent images after pleading not guilty due to duress.
She was given a 10-year sentence with an extended licence period of one year, and was ordered to by detained in a hospital for psychiatric treatment.