Semiconductor catapult gets £51m funding share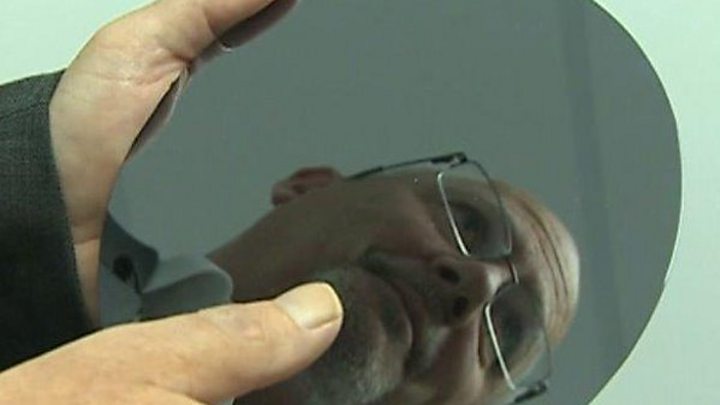 A centre to develop the next generation technology behind 5G, robotics and driverless cars is on track to open early next year.
The compound semiconductor "catapult" in south Wales will also get £51.3m - a share of a £780m investment announced by Chancellor Philip Hammond.
Welsh Secretary Alun Cairns said it "cements Wales' reputation as a leader in advanced electronics".
By 2023 the aim is to help create 1,000 new hi-tech jobs, many of them local.
Other catapults in the UK include driving developments in gene and cell technology, renewable energy and advanced manufacturing.
Tech companies attract £115m start-up cash
The foundry behind new 5G tech
Analysis from Sarah Dickins, BBC Wales economics correspondent
In the 1970s and '80s silicon chips transformed industries and the way we live, from electronic calculators and watches to microwave ovens.
Things have really moved on - and are doing so at an incredible pace.
The latest generation of semiconductors now use chips made of new compound materials. They can transport information much more quickly than silicon and they are much smaller.
Compound semi-conductors have already brought us many things including lasers, LED lighting and many of the functions of smart phones or airport security, such as visual recognition.
Wales already has some of the big players in this industry, from IQE in St Mellons to STPS and Newport Wafer Fab and Microsemi in Caldicot, which are part of a cluster of businesses and scientists based around Cardiff, Newport and the valleys developing the technology.
Added to that Wales is getting the UK's first compound semi-conductor foundry in Newport.
This latest injection of money from the UK Government is an important boost to the project.
Stephen Doran, chief executive of the compound semiconductor catapult said: "The transformative potential for compound semiconductors to meet the challenges of the future has never been higher, and our new innovation centre will make sure that Wales is at the forefront of this revolution."
The catapult is set to create around 100 new jobs - adding to 23 posts at the centre itself already - but many more jobs are expected to be created among related hi-tech businesses.