British Coal coke oven workers: Widow wins court battle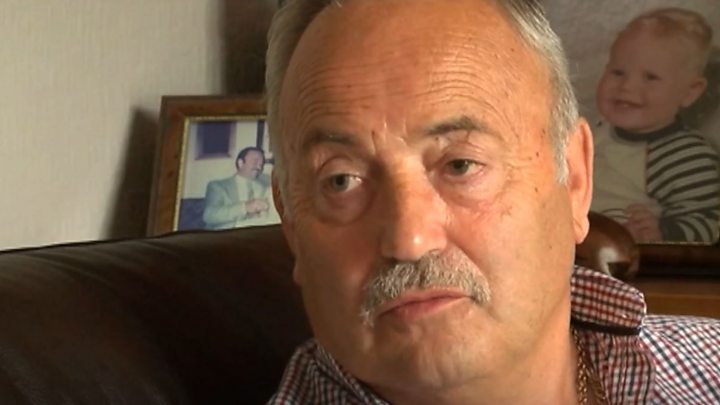 The widow of a coke oven worker who suffered chronic bronchitis because of harmful fumes has won £15,853 in a court battle against the UK government.
The ruling, and four other test cases that were settled out of court, have been hailed by lawyers as a "pivotal milestone" in a group action for over 260 ex-British Coal coke oven workers.
They alleged they contracted diseases including lung cancer and emphysema.
The UK government said it was considering its next steps.
Coking - purifying coal at high temperatures to make smokeless fuel - took place in plants next to collieries and steelworks from the 1950s to the early 1980s.
Lawyers said the test cases have established guidance that can be applied to 173 unresolved claims from ex-workers, including more than 100 who were employed in south Wales by government-owned British Coal at Coedely, Nantgarw and Cwm coke plants.
'Suffering'
The court ruling centred on George Nicholls, a non-smoker who died of lung cancer in 1997 aged 64, having worked in Nantgarw coke plant from 1968 to 1985.
The high court found he had suffered chronic bronchitis for nearly 20 years because British Coal failed to protect him from harmful dust and fumes.
One of the test cases that was settled out of court related to Benjamin Winstone, who worked at the Nantgarw plant for over 30 years.
He died in 1994 aged 76 with lung cancer and chronic obstructive pulmonary disease (COPD).
His son-in-law David Harper, who also worked in the plant between 1969 and 1974, said working conditions were "horrendous" and described being left drenched with sweat from the heat.
"The conditions were very dusty, smoky, it was like working in a sandstorm.
"Most people were coughing and spluttering down there all the time."
"The last years of [my father-in-law's] life, he suffered very much."
He said the family were pleased about the compensation - but wished Mr Winstone were still alive to enjoy it.
Eighty-nine other non-test cases in the group action have already been settled - with compensation ranging from £1,250 to £80,000.
Kathryn Singh, partner and industrial disease specialist at Hugh James, said: "The resolution of the lead cases and successful conclusion of the lead claims is a pivotal milestone in this litigation, and one in which the claimants have had to fight for."
Roger Maddocks, a partner at Irwin Mitchell, said the developments should provide an opportunity "to begin resolving the main remaining claims".
"It should also bring some closure for those who have been waiting many years for justice," he added.
The main defendant was the UK's Department for Business, Energy and Industrial Strategy.
The defendants' application for permission to appeal against the ruling in the Nicholls case was refused by the judge.
A UK government spokesman said: "We are studying the judgment and considering the next steps."
In 2012 the High Court found that British Coal failed to protect Phurnacite workers from dust and fumes causing them to suffer from respiratory diseases.
A separate group litigation is also being brought by Hugh James and Irwin Mitchell on behalf of former British Steel coke oven workers. The case is expected to reach trial in 2020.