Plaid Cymru treasurer Nigel Copner quits over 'threats'
By Aled ap Dafydd
BBC Wales political correspondent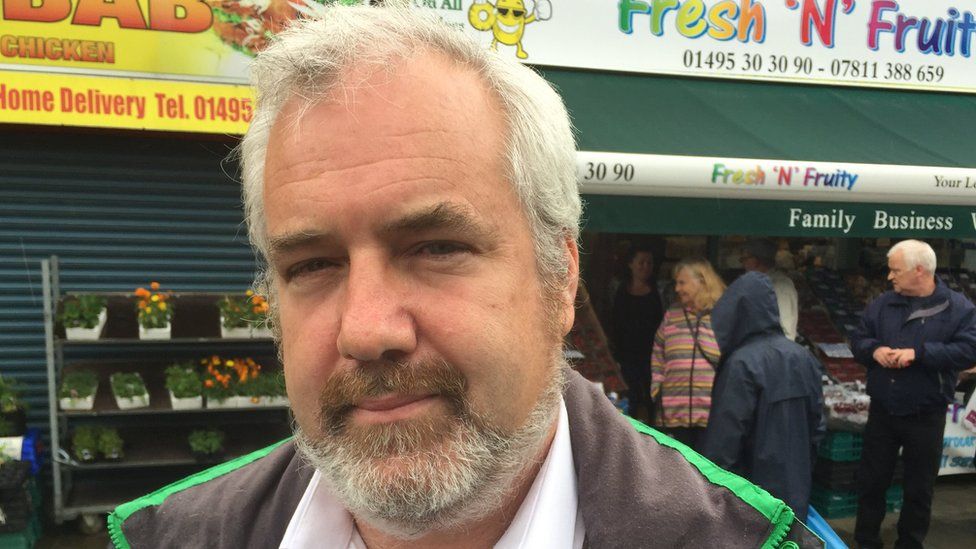 The treasurer for Plaid Cymru has resigned citing threats made before his local constituency party declared support for one of Leanne Wood's leadership rivals.
Nigel Copner claims his local party in Blaenau Gwent was told to "forget any help going forward" if it declared support for Rhun ap Iorwerth.
A spokesman for Leanne Wood said she did not recognise the comments.
In his resignation email, seen by BBC Wales, Mr Copner said: "Since Blaenau Gwent nominated Rhun, threats from senior levels in Leanne's camp have said that BG [Blaenau Gwent] can forget any help going forward.
"Similar noises have been made at lower levels. I actually believe these threats from past exposure."
Under party rules a window to challenge for the leadership comes around every two years, with AMs being able to put their names in the hat to try to get the top job.
Ms Wood had not faced a challenge since being elected leader in 2012, but on 4 July both Adam Price and Rhun ap Iorwerth announced their candidacy.
Responding to the claim Ms Wood's spokesman said: "We don't recognise the comments contained in the letter, nor have we received any notification of an official complaint containing such allegations.
"As stated from the outset, we are focused on conducting a positive leadership campaign and would urge any members to go through the appropriate channels for making a complaint about other members."
Mr ap Iorwerth said he was "disappointed to hear of any such behaviour".
He added: "I won't be making any further comment because I'm determined to see a positive campaign and I will concentrating on what I can offer the party and Wales rather than criticising others"
Mr Price said: "I'm very sorry to hear of Nigel's resignation as National Treasurer.
"Retaining his incredible energy and commitment is vitally important to the future success of the party.
"I'll do anything I can to overcome the issues he's raised in order to achieve our collective aim of winning in Blaenau Gwent and across Wales in 2021."
The email, sent to Chief Executive Gareth Clubb, Leanne Wood AM, party chair Alun Ffred Jones and Parliamentary leader Liz Saville Roberts makes wider criticisms of Plaid.
Mr Copner talks of "ineffective processes within the party" and ends by saying: "The party needs an almighty kick up the backside and a sort out if it is going to have a chance of gaining power."
A Plaid Cymru spokesman said: "We do not recognise Nigel Copner's comments about party processes.
"Progress was made in the local elections and last year's snap Westminster election which took place in very challenging circumstances.
"Constant preparations are underway for the next Assembly election to ensure that we are in the strongest possible position in terms of finances and organisation.
"We are grateful to Nigel for his work."