'Turn the taps off' to stop drought, Welsh Water pleads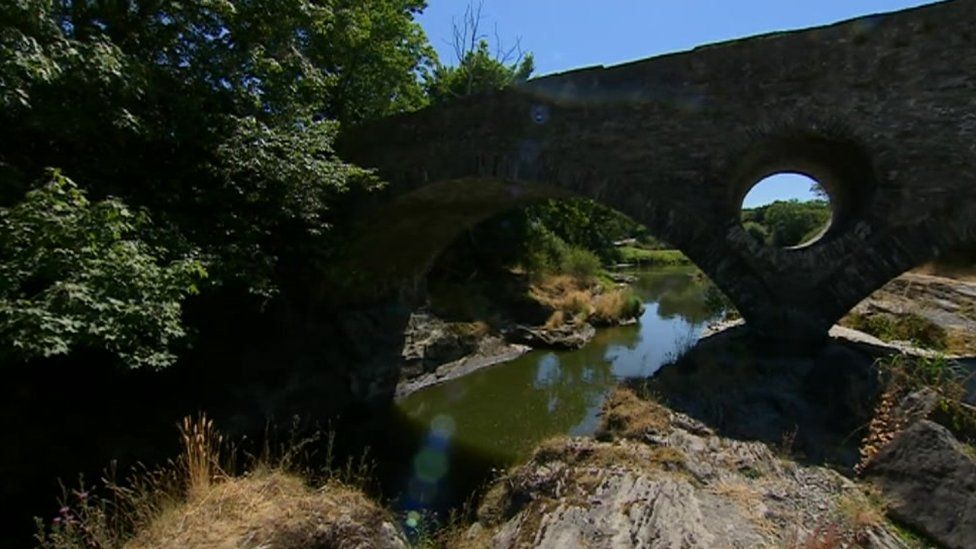 People are being urged to turn off the tap while brushing their teeth as Welsh Water calls on customers to help safeguard supplies.
Earlier this month it said a number of its 87 reservoirs were at a lower level than usual due to the recent heatwave.
Now, with the dry weather expected to continue through July and into August, the firm has stepped up calls to limit usage.
June saw only 24% of the average rainfall for the month, it said.
The public is also being asked to make sure dishwashers and washing machines are full before being used, to take a short shower rather than a bath and to avoid watering the garden.
Welsh Water said it was spending an extra £1.5m a week to keep supplies running and it was fixing almost twice the number of leaks as normal.
Managing director Peter Perry said supplies were in a "pretty reasonable condition" and, while it was unlikely a hosepipe ban would be needed, some areas were more "challenging" than others.
He told BBC Radio Wales that a "fleet of tankers" were delivering water to boost supplies in Anglesey, Bangor and Caernarfon to protect the environment.
Water services director Ian Christie added that the level of water consumption had "reached record levels in recent weeks".
"These challenging weather conditions are set to continue," he said.
"And behind the scenes, we're working day and night to maintain supplies by finding and fixing leaks, using our integrated pipe network to move water around and also using tankers to feed into our network directly."