Waiting times improve but problems in north Wales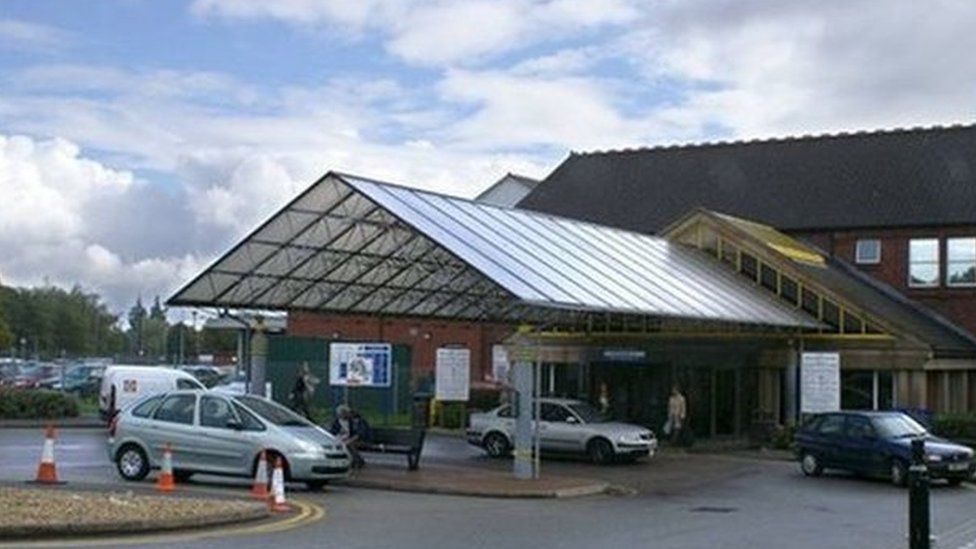 Latest accident and emergency hospital waiting times in Wales show 83.2% of patients were seen within the four-hour target time in June.
This is an improvement on May but the lowest proportion for June on record, according to Statistics Wales.
Wrexham Maelor was the worst performing emergency unit. Just 57.2% of patients were seen, transferred or discharged within four hours.
Glan Clwyd was the second worst performing at 62.3%. The target is 95%.
The hospital in Denbighshire also has the largest number of patients waiting more than 12 hours - 661 - in June (or 86.5%).
The target is that no patient should wait more than 12 hours but across Wales the numbers have risen again - 2,910 had long waits in June, 83 more than in May and 649 more than the year before.
Since January, A&E at Wrexham and Glan Clwyd have been consistently the worst performing Welsh hospitals against the four-hour target.
The best performers of the major units in June were Royal Glamorgan (92.4%) and the University Hospital of Wales in Cardiff (90.4%).
Statistics Wales is also starting to publish a series of annual statistics which show once again that A&E attendances topped the 1m mark for 2016-17 - seeing 15,257 more patients than five years ago.
The latest monthly figures also show:
There were 92,964 patients attending A&E - fewer than the previous month but nearly 5,500 more than the same month in 2017.
The average daily attendance is now the highest on record.
For referral to treatment times, over the year performance had improved against the 26-week target of 95% compared to the previous year, but was still below the target. It was 87.4% in May, slightly down on the month.
The percentage of patients starting treatment for cancer - along both measures - both fell this month. 84% were seen within 62 days along the urgent route.
The average number of daily calls to the ambulance service was 1,295, up 2.3 percent on the previous month. The target continues to be met.
Wrexham Maelor and Glan Clwyd are run by Betsi Cadwaladr health board.
Interim secondary care medical director Donal O'Donoghue said June had been a "very challenging month".
"We have been extremely busy with high need patients on the wards and this inevitably impacts on the flow of patients through our emergency departments," he said.
"Patients are always prioritised according to their clinical need, ensuring those who have a higher clinical risk are treated and moved into appropriate departments as soon as possible, and monitored throughout their time in our emergency departments."
He said they remained fully committed to improving the emergency care service and they were investing time and resources into it.