'25% of entitled patients miss out' on palliative care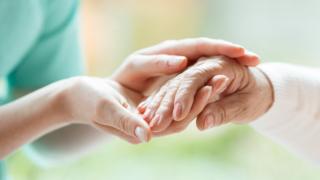 About 6,000 people with life-limiting and terminal illnesses do not receive the expert care they could benefit from each year, according to AMs.
This amounts to nearly a quarter of all those who need care but provision across Wales is variable.
It said a shortage of medical staff meant people can miss out on care at home or in the community.
The Welsh Government welcomed the cross-party report but "strongly" refuted the number of people affected.
The report from the assembly's cross-party group on hospices and palliative care said those with dementia, heart failure and neurological conditions in particular faced a range of barriers to appropriate care, and are less likely to be referred than cancer sufferers.
They are entitled to care at home, in hospices and care homes as well as hospitals.
The report said people who are aged over 85 or live in a care home can struggle to get the right support - something the former Older People's Commissioner for Wales previously highlighted.
'It's nice to come here'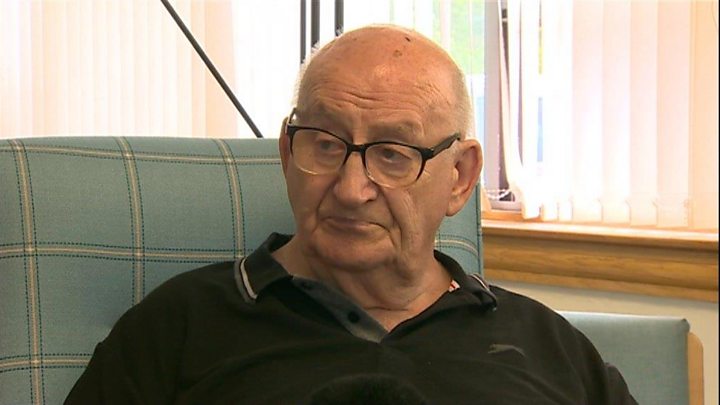 Cancer patient Alan Randall is a regular visitor to Hospice of the Valleys in Ebbw Vale. He was initially resistant but was persuaded by his wife.
"When somebody mentions about the hospice, the first thing that comes into your mind is 'that's my final place' kind of thing," he said. "But it's nothing like that at all...It's really nice to come here."
He now enjoys the social side of the hospice, such as playing bingo, and treatments like reflexology. Other services offered at the unit to people with terminal or life-limiting illnesses include practical advice on financial issues.
Catrin Edwards, from Hospice UK and who was the cross-party group's secretary, said the traditional view of a hospice as an inpatient unit where someone might go for the last few weeks of their life is too narrow.
"The vast majority of hospice services - more than 80%... in Wales - are actually delivered out in the community or in people's homes," she said.
The report also found a shortage of GPs, community paediatric nurses and district nurses was impacting the provision of care in the community.
The report makes 11 recommendations for improvement, including:
The Welsh government should develop a "robust action plan" to tackle the gaps in palliative care staffing, prioritising district nurses and community paediatric nurses
Health boards need to ensure there is comprehensive out-of-hours coverage across the whole of Wales, including funding for paediatric out-of-hours services
Hospice and palliative care providers should educate colleagues in health and social care about the range of services available
Mark Isherwood, chairman of a cross-party group of assembly members, said there were significant challenges to overcome but also many examples of pioneering work.
"An integrated approach based on effective collaboration between the NHS and voluntary sector is essential if we are to radically improve access to hospice and palliative care for everyone across Wales in the future," he said.
A Welsh Government spokesman said the recommendations would provide "additional focus" and they wanted people to have access to the "highest quality" end-of-life care.
"That is why we provide over £8.4m annually to support specialist palliative care services and delivery of our End of Life Care delivery plan," he said.