Firm handed £60k fine for nuisance pay day loan texts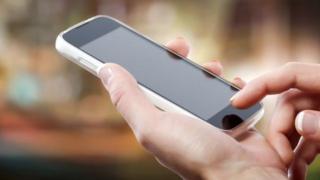 A software firm has been fined £60,000 for spam text messages sent to more than 270,000 people.
A total of 274,423 unsolicited messages promoting pay day loans were received between November 2016 and January 2017.
The messages were sent via SIM cards registered to Bridgend-based IT service provider, STS Commercial Limited.
The company said it had cooperated fully with the Information Commissioner's Office (ICO) but did not accept its findings and would appeal.
Suspicion was aroused when a network provider reported receiving 268 complaints.
The network provider later reported receiving an usually high number of complaints through its spam reporting system.
ICO Head of Enforcement, Steve Eckersley, said: "Companies that send spam texts to people without their consent are flouting the law"
"I hope today's fine acts as a stark warning."
The company had previously been linked to another investigation by the ICO into similar practices.