Port Talbot steelworks: Tata & ThyssenKrupp agree merger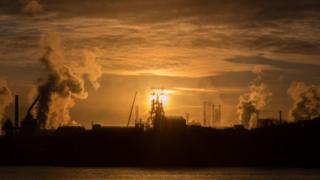 Port Talbot's steelworks will be owned by Europe's second largest steel firm after metals giant ThyssenKrupp agreed to merge with Tata.
Talks, which came after Tata changed its mind about selling up altogether, had been ongoing for more than a year.
The deal includes an ambition to avoid compulsory redundancies until 2026.
Plans to invest in extending the life of Port Talbot's Blast Furnace 5 will also go ahead this year.
One union boss says the venture has the potential to safeguards jobs and steelmaking for a generation.
Thyssenkrupp boss Heinrich Hiesinger said the deal "will help secure jobs and value chains in European core industries".
The agreement means Tata UK plants are merged into a pan-European venture with annual sales of about £13bn.
It marks another change of ownership for Britain's steel industry, which once led the world, but has shrunk rapidly in the face of cheaper international competition.
Most of the industry was nationalised after World War Two, then re-privatised in 1988 as the British Steel Corporation.
It became Corus after a merger with a Dutch rival, Koninklijke Hoogovens, in 1999, and was bought by India's Tata Steel in 2006.
However, in 2016 Tata announced it wanted to sell off its entire British operations - before optioning for a merger deal.
Almost 7,000 people are employed by Tata in Wales, including at Deeside and more than 4,000 in Port Talbot - which is the largest steelworks in the UK.
The uncertainty continues for the 350 Tata workers at its Cogent facility in Newport, which remains up for sale.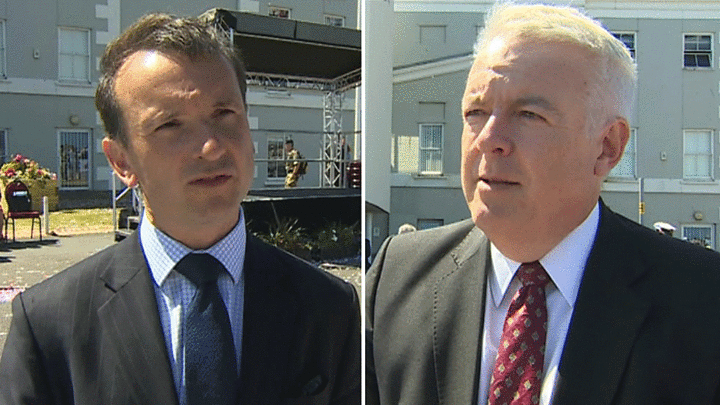 Analysis by Brian Meechan, BBC Wales business correspondent
It was only last month that the unions at Tata warned they were still "unconvinced" about the company's merger with Thyssenkrupp. So what changed their minds?
In short they came up with a list of demands and Tata has met many of them.
The repair of Blast Furnace Number Five at Port Talbot has long been called for by the unions as a sign of Tata's commitment to the UK's biggest steelworks.
That repair could make it operational until 2026 and beyond, which might give workers some security after years of turbulence and uncertainty.
The commitment to avoid compulsory redundancies and to invest in the business has clearly been enough to get the unions on board.
Tata, Thyssenkrupp and the unions all accept that the merger will mean a company that's in better shape to prosper in a world that's producing far more steel than it needs every year.
---
Roy Rickhuss, General Secretary of Community, the steelworkers' union, said: "With a commitment to avoid compulsory redundancies until October 2026, and the first £200m of any operating profit being invested back in the business, this joint venture has the potential to safeguards jobs and steelmaking for a generation."
Tony Brady, national officer for Unite union, said: "The UK plants desperately require a level playing field through investment and commitment to the long term future of steel making at Port Talbot."
GMB national officer Ross Murdoch added: "We will continue to ensure jobs and investment remain the key underpinning priorities within any final joint venture, which must equate to opportunities for our members in the UK, particularly after the difficult and uncertain recent times they have faced."
The two steel companies had previously warned 4,000 jobs could go.
The new company will be called Thyssenkrupp Tata Steel and be based in the Netherlands.
Economy Secretary Ken Skates said the Welsh Government "broadly welcomed" the merger and the "enhanced commitments to jobs until 2026".
But he added there was "still a long way to go to give our steel industry a sustainable future".
Welsh Secretary Alun Cairns said: "This announcement is a significant and welcome moment for the UK steel industry."
Aberavon MP Stephen Kinnock said: "For this joint venture to really succeed and to guarantee the longer term future of the plant, and the UK steel industry, sustained investment in the plant is needed over and above the currently committed work on Blast Furnace 5."