Machynlleth woman on her life with undercover cop Mark Kennedy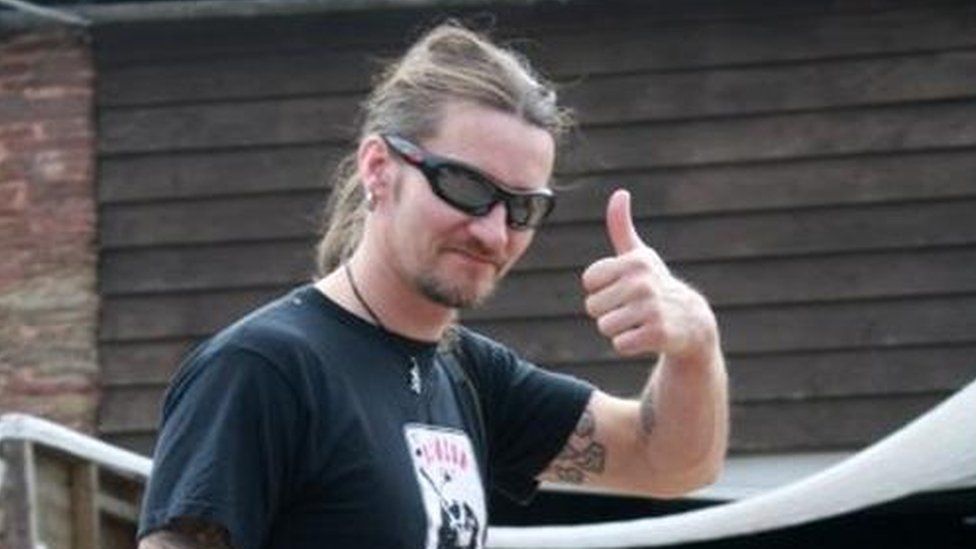 Hair tied back in a pony tail, tattoos dotted around his two arms and a scruffy goatee beard - "Mark Stone" looked like your average activist.
"He was really chatty and easy to get on with," recalls Kim Bryan, a member of protest group Trapese.
"He said he was impressed by what we had to say and wanted to get involved and help out.
"There was nothing unusual about him at the time, though in hindsight I know that's not the case now."
Unknown to Ms Bryan, the man who would become one of her closest confidantes and future boyfriend to her best friend was an undercover police officer whose real name was Mark Kennedy.
"I still can't get my head around it," the 41-year-old from Machynlleth said.
Mr Kennedy - who joined the police at 19 - was dispatched in his secret role to gather intelligence on political activists in the hope to root out extremists as well as give tip-offs about demonstrations.
Having already worked undercover in south London, buying drugs and weapons from dealers and passing the information back to Scotland Yard, he had plenty of experience under his belt.
"I first met him in 2004 when we were doing workshops about the G8 Summit in Scotland, which was taking place the following year," Ms Bryan recalled.
"He would help out with the driving whenever we needed to go anywhere - and would never take a penny for petrol either."
As well as using his van, and playing an active role in the group, he also formed close bond with the group - including a long term relationship with a girl called Lisa.
"After the G8 summit I found myself going through some personal turmoil after a relationship I was in ended,"
"Mark offered me to live at his house in Nottingham - he said he had plenty of room and he went out of his way to cheer me up.
"We would talk for hours or he'd do things like make me dinner when I was feeling very down. It was extremely generous of him."
However, there was some subtle signs starting to emerge that all was not what it seemed.
Ms Bryan said: "Mark was always away in the week saying that he worked with his uncle as a steeple jack.
"And his house wasn't very personalised - there wasn't many photos of him. At the time, I thought it was him being a bachelor."
Then suddenly, in 2010, his girlfriend looked at his passport while on holiday in Italy - and was surprised to see the surname "Kennedy".
"He tried to explain it away and said that he had lots of different passports when he used to be involved in drugs - which was all part of an elaborate back story," added Ms Bryan. "But after doing some digging, we found the truth.
"My friend was completely devastated."
Mr Kennedy was invited to a meeting, thinking it was a routine workshop, before being confronted and then walking out of the group's lives for good.
A year later, he gave an interview to The Guardian newspaper about his life undercover - something which shocked those who thought they knew him.
"I remember reading it and gasping," said Ms Bryan, now a mother-of-three. "I just look back at everything and question it all.
"It also made me paranoid and think whether I could trust other people."
Ms Bryan hopes a public enquiry about undercover police officers will shed some more light - although a final report is not expected until 2023.
Women from Wales affected by the so-called "spy-cops" scandal spoke about the experiences at an event in Cardiff on Tuesday organised by Assembly Member Bethan Sayed.
Mrs Sayed said: "I believe we need to put a sharp focus on how this has affected Welsh women, and how we as a society can support them and their families in their fight for justice.
"That is why I have raised this matter in the Senedd, and why I contacted campaigners to host the first event on this issue on the Assembly estate.
"There is much more information that we need to root out about the extent of undercover Police operations within campaign groups and networks here in Wales.
"I hope that people will attend the event and hear directly from women who have been affected."
Related Internet Links
The BBC is not responsible for the content of external sites.