200 jobs to go at Cardiff Barclays Bank centre
Barclays Bank says it is moving just over 200 jobs out of Cardiff to Northamptonshire and India.
The posts are being lost at its merchant services and technical operations in the Pentwyn area of the city.
The centre at Cadarn House hosts bank card services. The bank said about 250 posts would be retained at the site.
The Cardiff North MP Anna McMorrin said the announcement was "devastating".
The bank said it had taken the decision following a review of operations in Cardiff, and a wish to bring together teams "currently separated by different locations".
"We are focused on finding alternative employment options for all affected staff elsewhere within the Barclays Group," said Mike Britton, managing director of Barclays Partner Finance.
"We are being open and transparent by sharing this proposal with our colleagues at the earliest possible opportunity and are committed to supporting them throughout the process."
'Galling'
The Labour MP for the constituency said she wanted an urgent meeting with the chief executive of Barclays Bank to discuss the move.
"This is particularly galling because the work they do for Barclays Bank is not changing, it's just being moved to England and India," said Ms McMorrin.
"So, it's not a case of the jobs no longer being needed or automated, but because the financial sector is once again abandoning its hardworking, skilled and loyal Welsh workforce."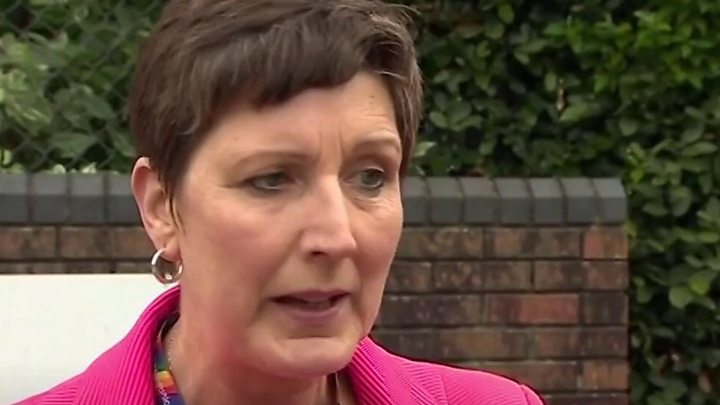 Union leaders have also reacted angrily to the Tuesday's announcement.
"This is devastating news for our members who work at the Pentwyn site. Many highly experienced and skilled staff face losing their jobs with little prospect of redeployment within the bank," said Andrea Jones, Unite Wales' regional officer.
She added: "Unite is demanding that the bank think again and revisit these damaging and ill-conceived plans."
WHERE ARE THE JOBS GOING?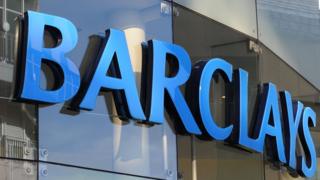 Merchant Services Operations:
171 roles from Merchant Services Operations move from Cardiff to Northampton
13 posts from the department will move to Noida, Uttar Pradesh, northern India
50 jobs from the section will stay in Cardiff
Merchant Services Technology:
11 roles are being cut in Cardiff completely
Three posts will move to Northampton
Five jobs will be transferred to Prune, Maharashtra, western India

The Welsh Government said the announcement was "deeply disappointing", and that the Economy Secretary Ken Skates would be meeting Barclays' management on Friday.
"We will work with the sector and recognised trade unions to support those affected and help them secure alternative employment as soon as possible," said a government official.
The Welsh Secretary Alun Cairns echoed the response, stating that moving jobs out of Cardiff was "obviously disappointing".
He said his staff are in touch with Barclays "to see what help we can offer".

ANALYSIS: Brian Meechan, BBC Wales business correspondent
These jobs are well paid and long established in Cardiff - so unions are concerned these more specialist posts will not be easily replaced.
Staff - part of Barclays Bank - are involved in calls with customers and retailers about credit for purchases of cars, furniture and electrical goods.
The news came as the Welsh Contact Centre Forum - which represents employers of 32,000 staff - said the sector is still growing.
The industry body points to 1,145 vacancies in Cardiff, Swansea and Newport with a further 800 expected by the end of 2018.
Companies recruiting included Conduit Global, Admiral, Firstsource and Tui.
The forum says with more automated technology, those dealing with calls are involved in more complex issues - while customers are also being dealt with through social media and live chats.
The sector is said to be worth £650m a year to the Welsh economy.
But there is always competition from other cities and countries.
Last month, Virgin Media announced it was cutting 800 jobs in Swansea while moving a quarter to Scotland.