Carl Sargeant: Claim more women made allegations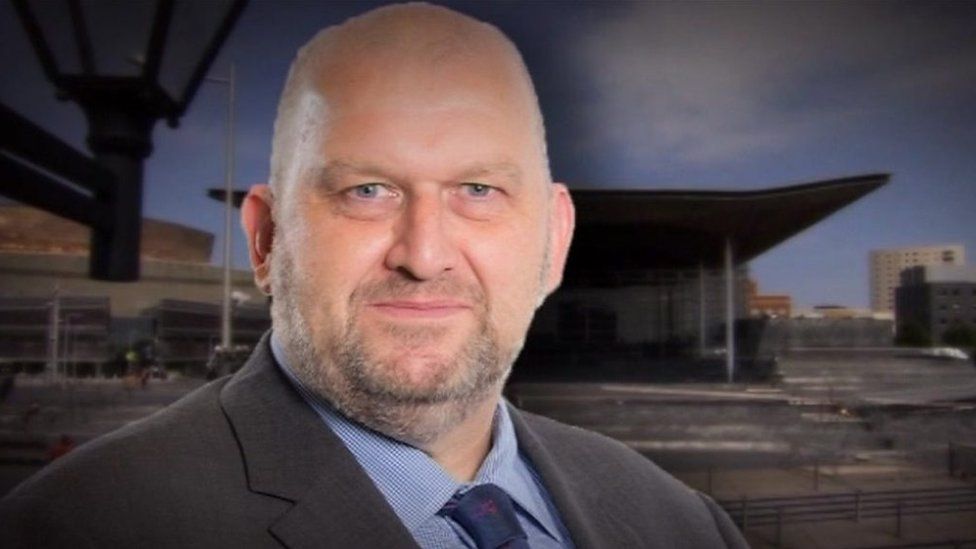 "An increasing number of women" made allegations against former Welsh Government minister Carl Sargeant, a pre-inquest hearing has heard.
Carl Sargeant , 49, was found dead at his home in Connah's Quay, Flintshire, four days after being sacked from the cabinet in November.
His dismissal came amid accusations he had "touched or groped" women.
On Friday, Cathryn McGahey QC representing the first minister said more women had come forward.
She said: "An increasing number of women have either come forward or been identified as saying they were subjected to inappropriate behaviour by Mr Sargeant."
It is not clear when the allegations were made or when they date back to.
At the time of his sacking Mr Sargeant, who was married and had two children, had vowed to clear his name.
The solicitor for Mr Sargeant's family, Leslie Thomas QC, said the allegations were "unproven" and Mr Sargeant was not there to defend himself.
Coroner John Gittins said he did not think details of the allegations made by women would be relevant to the inquest,
The pre-inquest hearing at Ruthin's Coroner's Court on Friday heard Mr Sargeant had been taking anti-depressants at the time of his death.
The first minister was not present but has been called to give evidence at the full inquest into his death.
Mr Thomas said the first minister must have been fully aware of Mr Sargeant's personal issues when he sacked him, as they had been friends for 16 years.
He added there were "other stressors" in Mr Sargeant's life and referred to a "very sensitive issue" but did not give further details.
In a statement the first minister and Welsh Labour leader said he had not been aware of any mental health illness or vulnerabilities at the time.
The hearing was told the full inquest into Mr Sargeant's death will also hear evidence from a driver who collected him from the meeting where he was dismissed from his cabinet job as well as another person who was present at the meeting.
The inquest was adjourned to a date to be fixed.