Free school meal rules to change in Wales
By India Pollock
BBC Wales social affairs correspondent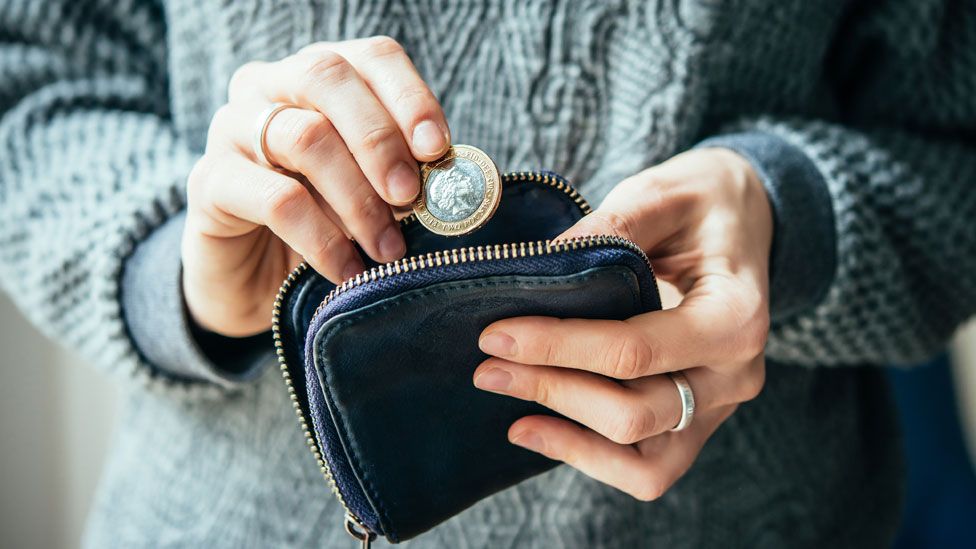 The way families are assessed for free school meals eligibility will be changed under Welsh Government plans.
The education secretary said the change was needed to manage the impact of universal credit on public finances.
Kirsty Williams said without the change the number of pupils eligible for free meals would jump from 16% to nearly 50% by 2022, but the UK government had not given them extra money to cope.
The UK government said the universal credit system was working.
Universal credit applies to the whole of the UK, but free school meals are allocated differently across the four nations.
Currently, families in Wales can claim free school meals for children if they are on certain benefits including income support and jobseekers' allowance.
However, they can not claim them if they are on working tax credit.
Because universal credit rolls six benefits into one - including working tax credit - more children will be eligible for free school meals under the current rules.
The Welsh Government has said that from January 2019 children of parents earning up to £7,400 a year would be entitled to free meals.
Depending on individual circumstances, a typical family earning that amount a year would have a total household income of between £18,000 and £24,000 a year once benefits are taken into account.
Ms Williams said the introduction of the new threshold would potentially increase the number of children on free school meals in Wales by around 3,000 by the time universal credit is fully rolled out in 2022.
She added the changes would also mean some people would lose their entitlement to free school meals.
"That is unacceptable, therefore the Welsh Government is proposing to include transitional protection measures which will protect families from losing entitlement to free school meals for a limited period of time, helping to avoid hardship by giving them more time to adjust," she said.
She added that the Welsh Government would be spending around an extra £10m a year between 2019-20 to 2022-23 on free school meals.
She said: "We remain deeply concerned about the fundamental flaws of universal credit and we are extremely disappointed that the UK Government is persisting with its roll out, despite ours and others call on them to halt the roll out and address these issues.
"It is important to be aware that no additional funding has been provided to the Welsh Government to manage the impact of the UK government's welfare benefit changes on free school meals."
The Welsh Government has launched a consultation on the plan that will close on 14 September 2018.
In February the UK government announced that in England children in Year Three and above whose parents earn up to £7,400 a year would be entitled to a free school meal.
This threshold will be frozen until 2021-22.
In Scotland a child is eligible if they live in a household earning up to £7,320. In Northern Ireland the threshold is £14,000 before losing eligibility.
A spokesman for the Department of Work and Pensions said universal credit is "working".
"People on universal credit are finding work faster than those on the old system, staying in it for longer, and keeping more of what they earn," he said.
"We are rolling universal credit out successfully across the country and we've made a number of improvements; we've introduced 100% advances to support people before their first payment, removed the seven waiting days and implemented two weeks' extra housing support for claimants moving onto universal credit."