500 Words: The tardises and tigers of children's imaginations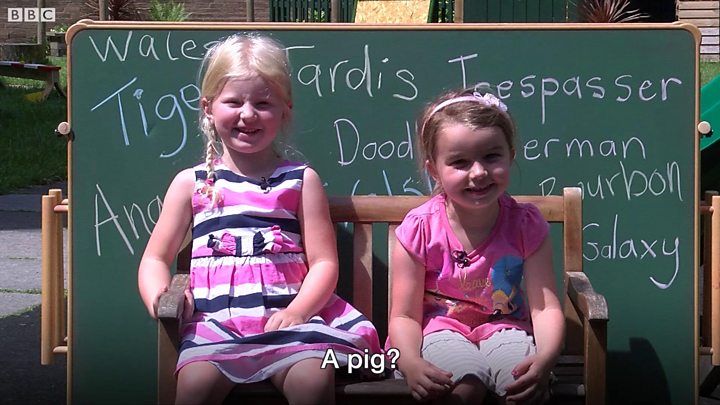 Tigers, trespassers and anacondas have a special place in the imagination of children in Wales, analysis of a short story competition suggests.
BBC Radio 2 Breakfast Show's 500 Words contest for five to 13-year-olds attracted a total of 134,790 entries.
"Plastic" was declared children's word of the year, after Oxford University Press examined the entries.
But researchers found the 3,707 entries from Wales favoured certain words.
The words trespasser, Welsh, Wales, tardis, cyberman, doodle, galaxy, anaconda, tiger and bourbon were all used more in the entries from Wales than the entries from the UK's other nations.
The winners of the 500 Words writing competition for children aged 5-13 will be announced on Friday.